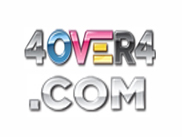 ...an upgraded and highly modern website that is fitted with advanced tools to deliver more quality products and services to our customers in more functional and productive ways.
Astoria, NY (PRWEB) June 02, 2011
In a bid to serve its customers better, 4OVER4.COM, the "Online Printing Authority" and one of the first online printing companies in the US, has announced that it will be launching a newly designed and more advanced website in the coming weeks. The Company, which has been providing quality printing services through its website since 1999, said its aim is to "launch the company into a new phase of development with a new upgraded website facility that features advanced design, workflow and order management components which will deliver more functionality and productivity, as well as provide a quality user experience for 4OVER4.COM customers."
4OVER4.COM offers a web-based print ordering and processing system which allows customers to place printing orders online through the 4OVER4.COM website, upload design files and receive free full-color proofs before committing to make a purchase. 4OVER4.COM offers a wide selection of print products from its website including business cards, postcards, fliers, poster printing, custom labels, notepads, vinyl banner printing, canvas prints, bookmarks, card printing, tri fold brochures, vinyl decal printing, and much more.
The new and improved 4OVER4.COM Website is intended give the company's customers access to a number of advanced features for their convenience and enjoyment, as well as a more streamlined workflow and better order processing . Other planned new features include an improved site design and user interface, enhanced site and electronic payment security, more featured products and services, better content management and delivery, integrated social networking, and an online video library.
Quoting a Company principal about the new website which is scheduled for launch in the next few weeks:
"4OVER4.COM was one of the first online printing companies in the U.S. and we continue to pave the way with continuous innovation. We work every day to provide the best printing solutions for our clients, and our goal is always to serve high quality products at the best prices. We have been in the online printing business since 1999, and we have always responded to the changing needs of our clients. The latest developments on the web have created opportunities for us to bring value and convenience to our clients. The newest technologies have added additional dimensions to the online printing process, and 4OVER4.COM is responding with an upgraded and highly modern website that is fitted with advanced tools to deliver more quality products and services to our customers in more functional and productive ways. We are confident that our clients and new users alike will find our new system to be cutting edge and a pleasure to use".
With an improved user interface, users will be able to access the features of the website in a more interactive and user-friendly fashion, while enjoying the visually appealing characteristics of a more streamlined and dynamic website design.
Improved order processing capability means that customers will be able to process orders quicker and more securely. Customers will also be able to monitor their orders in real-time, keeping track of the entire process from ordering to product delivery. The new website will also provide access to more products and services, giving customers more value as well as more high quality printing options. Among the newest options include advanced shipping options including split shipments for orders that will be divided and delivered to multiple addresses.
Other planned aspects for the new website include better content management the use of rich multimedia tools to present, project and display information such that it is easily accessible and transferrable with a number of common web-enabled devices including PC's, PDA's and Smartphones.
Integrated social networking is another feature that is being planned for the new website. It will allow users of the site to share resources, offers, and other promotions as well as discuss news related to the company's printing products by connecting to popular social networking sites including Facebook and twitter. A powerful online design tool is also planned which will allow users to order print products by choosing from agency quality predesigned templates that can be customized and personalized by end users.
The planned use of online video libraries will also allow users of the site to access exclusive printing video footage and other freely downloadable learning resources throughout the site.
In all, the new website will make the online print ordering process easier, safer, and more productive for 4OVER4.COM customers and is a welcome development. 4OVER4.COM customers and others who will be watching out for the new site are advised to expect its launch in the coming weeks ahead.
About 4OVER4.COM
New York Printing company 4OVER4.COM, is a green printing company that has been serving tens of thousands of clients in the U.S. since 1999. 4OVER4.COM endeavors to provide unparalleled client support and prices that are among the best on the Internet for high quality printing products. In addition, our introduction of super fast same day and next day turnaround options are an extraordinary testament to our commitment to an unmatched customer experience. Since 1999, 4OVER4.COM has offered free expert file review and free online proofs without any obligation to purchase. We are a green printing company that is committed to environmentally safe and sustainable printing methods. We are happy to lead the way with environmentally and socially responsible printing practices and projects among national as well as New York Printers.
###