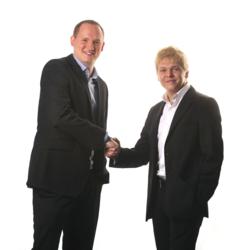 AdInsight has taken the strategic decision to support Do Not Track technology going forward.
Manchester, UK (PRWEB UK) 1 June 2011
The Information Commissioner's Office has given UK websites one year to comply with EU cookie laws, but Manchester based AdInsight, the UK's leading call tracking and analytics company, has today announced that its products will support 'Do Not Track' technology with immediate effect. The technology goes some way to eradicate the problem of requiring 'explicit consent' from web users being tracked via 'cookies'.
Browser vendors are, in some cases, providing Do Not Track technology whereby instead of opting out cookies every time, a user can opt out once, and remain opted out, so that tracking cookies are not stored on the users machine. It requires no cookies to operate; the opt out information is simply included in the 'header'. This adheres to the new proposed laws when they come into force as no cookies are created or required.
"It's my belief that the issue about tracking users on the web via the use of cookies will continue to be debated, and for that reason, AdInsight has taken the strategic decision to support Do Not Track technology going forward," said Ross Fobian, director, AdInsight.
"Do Not Track provides users with a much simpler way of opting out; they are able to declare once to every site they visit via their browser that they do not wish to be tracked via the use of cookies. Once the user has enabled Do Not Track on their browser they won't need to personally declare it to every site they visit."
Although Do Not Track seems like the best option moving forward it does currently have a number of limitations which will need to be addressed in the next twelve months before it can fully conform to the new EU law.
The Do Not Track feature can only be enabled in the latest web browsers, which means many people with older web browsers would not benefit from this feature and an alternative solution would still be required to satisfy the EU law.
Not all suppliers currently conform to the Do Not Track protocol and for this solution to operate within the law any tracking system will need to adopt this approach.
"Additionally, this approach does not really extend to the full remit of the new EU law as it is specifically tasked with tracking cookies, but the law requires approval for all cookies that are stored on the users machine; even cookies which are used for storing login information or items added to a shopping basket."
Further information about AdInsight can be found at http://www.adinsight.com/
###