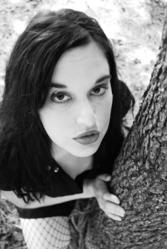 Anything is possible!
(PRWEB) June 02, 2011
Those who are looking for answers to improve their lives in the dating, sex, or marriage realms now have the opportunity of contacting Christina at her new website, http://www.newagesoulcoach.com. Christina's relationship coaching is done online for individuals and couples who want to communicate better. She also helps couples with sex and intimacy issues or whatever they want to work on as a couple. Christina offers a free consultation to her clients before they purchase any relationship package.
Christina recently stated, "I made plenty of mistakes in relationships, and through my pain and hard times, I discovered that I deserved more. I learned how to attract the positive people I wanted into my life. Now, one of my greatest joys is helping other people discover how to do this. When someone says, 'Save my marriage!' I share the secrets I have found."
All of the dating, marriage, and sex intimacy coaching is done online, at the convenience of the person contacting Christina. Her clients can also contact her on her radio show to ask advice questions if they want to. Christina has even gone so far as to take direct text messages from individuals in times of emergency.
She can also help individuals write their online profile and pick the best matches at dating sites. One of her clients recently stated that, "I was doing my profile all wrong. Christina showed me why I was attracting the wrong people and making the same mistakes over and over. She has helped me know just what to look for at my online dating site."
Christina has been on the web for quite some time as a free advice columnist, helping those who may be too afraid to ask those they know the intimate questions that they need answered. She is on other sites as well as a sex and intimacy coach.
The relationship expert said, "I believe that anything is possible. This includes helping others build self-confidence or to get the guy or girl that they want. I love helping others find that they can go on and find ways to heal after an affair and move forward."
Her love of helping others is shown in the humor and honesty that she shows in her advice responses. She has been offering free advice in relationship coaching services, and is now adding exciting new packages to her new website. Her basic Relationship Coaching Package includes a free consultation done via email or 30 minute instant messenger session. She will then create a Customized Action Plan for the person. In addition, Christina offers 3 email response follow-ups on the action plan to provide support for the individual as they move forward. She is flexible based on her client's needs.
# # #