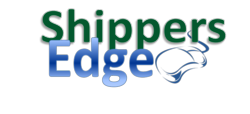 designed to be a shipping software alternative for smaller shippers that want some of the benefits from the time savings and organizational tools
Burnsville MN (PRWEB) June 02, 2011
Shippers Resource Center has announced a lower cost version of its popular web based ShippersEdge TMS shipping software.
ShippersEdge Lite is multi-carrier shipping software, allowing users to obtain freight rates simultaneously from up to four (4) of their own LTL or Truckload carriers. Plus it creates shipping documents, tenders and tracks shipments to any carrier. Priced at $29.99 per month, it is designed to be a shipping software alternative for smaller shippers that want some of the benefits from the time savings and organizational tools provided in the full featured ShippersEdge TMS but can not afford or do not need all the other functionality of the shipping software.
This new shipping software version includes a free 30 day trial, and no long term contract.
To learn more visit http://www.shippersedge.com/info.
About Shippers Resource Center
Shippers Resource Center is a Minnesota based software, consulting and logistics administration firm. They began as a freight traffic consulting and freight bill auditing firm in 1950 and was an early pioneer in computerizing tariff systems.
Shippers Resource Center's developed one of the first cloud applications of any kind with the release of its ShippersPrice software in 2002. The current version of the shipping software, ShippersEdge was released in 2007 as a full TMS with functionality comparable to large scale server based systems.
Interested parties can learn more at http://www.shippersedge.com/info or http://www.shippersresource.com
###