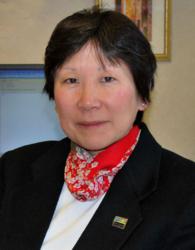 It is possible that IVF cycles are being cancelled unnecessarily.
(PRWEB) June 03, 2011
Kathryn Go, PhD, Scientific and Laboratory director at the Reproductive Science Center of New England, has been chosen to deliver a Roundtable Presentation at the 2011 annual meeting of the American Society for Reproductive Medicine (ASRM).
In her presentation titled Flexible Day of Transfer: a Model to Optimize Treatment Cycle Outcome, Dr. Go describes RSC New England's use, and the advantages of, a flexible day of embryo transfer when treating infertility through in vitro fertilization. It has long been thought that the day of embryo transfer must be fixed. Following that model often leads to a patient's treatment cycle being canceled when embryos do not sustain development to the targeted day of transfer. Results of the RSC New England study suggest that treatment cycles may be unnecessarily cancelled.
Dr. Go, in collaboration with RSC New England medical director Dr. Samuel Pang, has developed a paradigm that is completely tuned to critical parameters of each infertility patient's cycle. The customized RSC New England paradigm is sensitive to the following:

Number of eggs retrieved and then fertilized
Developmental stage and morphological grade of the embryos
Patient age
Expectations from previous treatments or from patient's age or clinical indication for infertility
The number of embryos originally prescribed for transfer
"This approach maximizes the chances that a patient will complete her treatment cycle with the optimal (prescribed) number of embryos," explains Dr. Go. "It takes advantage of the well-established fact that embryo implantation is possible at all three days of transfer: 2, 3 and 5."
Before joining RSC New England in 2006, Dr. Go served for 21 years as the director of the IVF Laboratory at Pennsylvania Hospital/Pennsylvania Reproductive Associates in Philadelphia, PA, and has been on the forefront of advances in assisted reproductive technology.
She received her doctoral degree in molecular biology from the University of Pennsylvania and also completed a post-doctoral fellowship in the Department of Physiology and Biochemistry at the Medical College of Pennsylvania.
Board-certified as a high complexity laboratory director, Dr. Go has served two terms on the Executive Council of the Society for Assisted Reproductive Technology (SART). She has also served as chairman of the Reproductive Biology Professional Group. Dr Go has been called upon as a consultant to the ASRM Office of Government Affairs. She has also served on the medical school faculties of the University of Pennsylvania and Thomas Jefferson University.
Dr. Go has an avid interest in assisted reproductive technologies and the pursuit and implementation of new techniques in the laboratory to improve patient outcomes. She is the author of articles on quality control and clinical findings, as well as reviews on novel research areas in reproductive biology.
Founded in 1988, the Reproductive Science Center of New England provides comprehensive diagnostic testing, evaluation, consultation and treatment of infertility.
###