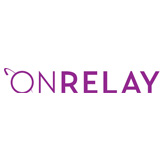 "OnRelay's packaging of world-class virtual PBX gives us something timely and important to deliver to our private-cloud." - Mark Ortenzi, CEO, ScaleMatrix
San Francisco, CA (PRWEB) June 01, 2011
OnRelay today announced it has entered a distribution contract with ScaleMatrix, a San Diego based Managed Service Provider that operates 12 data centers across the US. ScaleMatrix designs, deploys and manages private cloud solutions for its clients based on the Computer Associated (CA) AppLogic cloud platform.
As part of the agreement, OnRelay's Mobile Cloud Exchange (MCX) software has been wrapped in the CA AppLogic platform for plug and play implementation of new MCX server instances. MCX has also been fully verified with US 3G networks and SIP trunks from leading suppliers.
"We are very impressed with ScaleMatrix, who represents exactly the type of distribution partner we are looking for in the US", says Marie Wold, OnRelay's President & CFO. "ScaleMatrix combines a significant experience in telecoms with state of the art cloud computing know how, and they have the datacenter facilities and operations team to back up a rapid expansion and growth of the service. We were frankly blown away by how quickly ScaleMatrix was able to wrap our server in their AppLogic cloud platform with limited support from ourselves''.
"This partnership brings significant advantages to the customers of both OnRelay and ScaleMatrix," said Mark Ortenzi, CEO, ScaleMatrix. "OnRelay's packaging of world-class virtual PBX gives us something timely and important to deliver to our private-cloud."
OnRelay is with this agreement also announcing the establishment of its new US office in San Francisco. "As a European fixed mobile convergence pioneer, we have over the last 2 years been immensely impressed by how quickly the US has caught up and overtaken Europe in the mobile space", says Ivar Plahte, OnRelay's CEO. "Led by Apple and Google, US has turned the mobile market on its head into an ecosystem driven by smartphones, mobile apps, 3rd party developers and now also cloud computing. We have been betting on a more open telecom market for years, and needless to say, we are very pleased about this development and want to ensure we are right in the middle of it".
OnRelay's Mobile Cloud Exchange (MCX) will be available to ScaleMatrix customers and partners shortly. Interested parties please contact:
ScaleMatrix is a Private Cloud Solutions Provider (PCSP) with expertise in Colocation and Dedicated Server technology. ScaleMatrix was founded with the intent to design, deploy and manage the best Private Cloud solutions available. ScaleMatrix can satisfy small start-ups to Fortune 500 enterprises by leveraging the years of knowledge, infrastructure, strategic partnerships, and technology. ScaleMatrix architects, deploys, and manages their entire solution in any one of the 11 data centers they occupy across the United States or in a customer's own private data center. For additional information, visit ScaleMatrix at http://www.scalematrix.com.
OnRelay is a private software company specializing in mobile telephony software deployed in the cloud. The company lists Tier 1 operators and servicer providers as customers and partners. OnRelay's Mobile Cloud Exchange (MCX) is an all-software, cloud based, mobile office phone system designed for service provider hosting. Working with service providers, OnRelay offers a convergence solution, which allows companies to replace desk phones with mobile phones. By integrating MCX with the leading open source IP PBX, sipXecs, OnRelay offers businesses a complete fixed and mobile telephony system. OnRelay's patented Telephony Internetworking Protocol (TINP) is a lightweight protocol designed to work over any cellular network, worldwide. For additional information, visit OnRelay at http://www.onrelay.com.
###