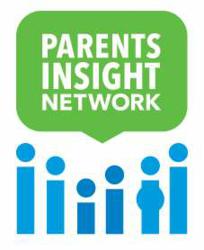 Some of this information validated our intuition. Most of it was surprising and incredibly insightful. We are relying on the Parent Insights Report to build our strategy.
Denver, CO (PRWEB) June 01, 2011
This spring, The Parents Insight Network collected hot topics from leaders in Juvenile Products Manufacturing. Those questions were posed to the Parents Insight Network proprietary panel and received responses from over 1,000 parents of kids age zero to four and first time expectant women. The resulting report sheds light on the definition of "value" for new parents, important influencers, go-to resources for decision-making and the (sometimes many!) steps in the New Parent shopping process. The Report also takes a deep dive into the stroller category in an effort to understand the decision making process behind a higher-ticket baby purchase in which most families choose to invest.
Parents Insight Network clients are using the report in many ways. As they plan their strategy for 2012, the report is at the forefront of their decision making process. Because the report is woven together into a cohesive story, it is a report that teams are diving into and internalizing. Data from the report can be used in conversations with retailer buyers. It is informing decisions about packaging and product design in addition to product communication. Teams are taking direction from the report in choices about advertising and public relations spending – both online and on paper.
The introductory pages of the report are available on the company's website, including the methodology and table of contents. Also available on the website is a price sheet with several options related to the report.
Call the Parents Insight Network with questions and let Lisa O'Connor, Founder, Owner and Mom of two kids under the age of four herself, help you make the most of the 2011 Parent Insights Report. She can be reached at 303-506-7461.
###