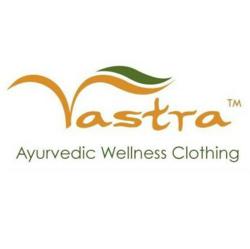 Washington, DC (PRWEB) June 01, 2011
Vastra, a global wellness clothing company based out of Washington, D.C., announced today that it will open its online store on June 19th to launch a line of apparel and bed linens that integrates an ancient, natural technique of dyeing based on the 5,000 year old practice of Ayurveda.
Vastra is an ancient word from Sanskrit that translates to 'clothing' or 'fabric.' Through its line of men's and women's apparel and bed linens, Vastra plans to promote the concept of achieving wellness through organic clothing that is dyed with only medicinal plants and herbs that provide unique healing properties.
The introductory line of Vastra's fully organic collection will include six colors. Each color is created using a predominant herb/plant along with a synergistic blend of more than 40 other herbs/plants. The colors come from Ayurvedic herbs themselves that include Turmeric, Tulsi, Sandalwood and Neem. Vastra's fabrics will also be available for custom orders by select retailers and other businesses.
"The skin is the largest organ in the human body and is used as a gateway in Ayurveda to infuse many medicinal plants and herbs for their beneficial qualities. Clothing dyed with plants and herbs has been traditionally used in Ayurveda for the same purpose," said Sri Narayan, the Washington, D.C. based founder of Vastra who worked for over a year to bring the concept to the United States.
"Each herb and plant that is used as a clothing dye has its own healing properties. By wearing this type of clothing, as opposed to synthetic and chemically-dyed alternatives, we are consciously choosing health," he added.
The Vastra team in India at The Handloom Weavers Development Society, Kerala, revived and refined this ancient technique of dyeing clothing to deliver the benefits of medicinal herbs through the skin (known as 'Ayurvastra'), which has been proven by tradition and clinical research. News organizations, including Time magazine and the BBC have covered the revival of this age-old/traditional concept and the growing interest in exploring its benefits.
For more information, please visit: http://www.vastra.us
###