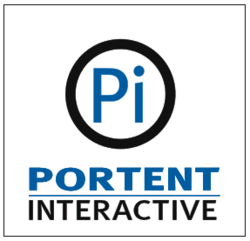 Seattle, Washington (PRWEB) June 01, 2011
Portent Interactive Inc., a Seattle-based full-service internet marketing company, launched a redesigned website aimed at teaching clients the critical components of web optimization while showing them the services they need to deliver results. Portent specializes in five kinds of optimization: SEO, pay per click, creative, strategic and social, for small, medium and mega-sized companies. The redesigned site will offer free training to visitors seeking to understand internet marketing. The training modules will present basic topics – SEO, paid search and social media, for example – in a digestible format that's engineered to lead them to solutions.
Portent Interactive has made huge strides, adding nationally-recognized brands like Lucky Brand Jeans, Princess Cruises and Attachmate to their portfolio. Portent delivers results through their Conversation Marketing approach. Since 1995, Portent's approach has succeeded in industries ranging from technology to travel, for B2B, B2C and B2G companies.
"We've rebuilt our site to better address the needs of our clients while logically communicating service offerings. We want potential clients to understand that we're the best-kept internet marketing secret," says Ian Lurie, President and CEO of Portent Interactive. "We've proven that we can deliver huge results for Fortune 1000 companies. Portent offers 16 years of internet marketing experience and a team of 28 experts. We've been playing with the grown-ups for a long time."
Portent's renovated site launch shines light on their $1000 consulting package. The 10 Things Report offers ten custom—and easy to implement—site recommendations from recognized experts that deliver big results.
See the new face and enjoy the free training of Portent Interactive.
About Portent Interactive
Seattle-based Portent Interactive (http://www.portent.com) is a full service interactive marketing agency. Founded in 1995, Portent helps clients grow through smart internet marketing.
###