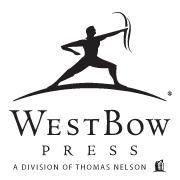 "I honestly cannot take all of the credit for winning, since part of the criteria used for judging was based on editorial and book design, which was done by WestBow Press,"
Bloomington, Ind. (PRWEB) June 01, 2011
WestBow Press, the self-publishing division of Thomas Nelson, announced Thursday that "Theology in 101 Bite-Size Pieces, A Bird's Eye View of the Riches of Divine Grace" by Judy Azar LeBlanc of Hideaway, Texas, took first place in the Religion: Christianity category of the 2011 International Book Awards.
"I honestly cannot take all of the credit for winning, since part of the criteria used for judging was based on editorial and book design, which was done by WestBow Press," Leblanc said. "However, I am especially excited that it won in the category of Christianity and also because authors from over 11 different countries participated."
LeBlanc's book takes a fresh look at the nature of God's power, character and love, and what the finished work of Christ meant to the world in bite-size portions. It offers scripturally based truths of some of the riches of His Divine Grace that include answers to thought-provoking questions such as what is predestination; who are the chosen, the called, and the elect? Leblanc uses everyday language to explain what it means to be justified, reconciled and forgiven and offers a clear explanation of why practicing merited grace contradicts Christ's finished work on the cross.
In addition to LeBlanc, Patrick Maloney was named a finalist in the Religion: Christian Inspirational category for his book "Gunna Dan: An Angel for Everyone."
The International Book Awards are conducted annually by JPX Media Group in Los Angeles. According to its website, the awards honor "Knowledge, creativity, wisdom and global cooperation through the written word." Both traditionally published and self-published titles were among the winners and finalists.
For more information on WestBow Press, or to begin publishing your book today, visit westbowpress.com or call 1-866-928-1240.
About WestBow Press
WestBow Press is a strategic self-publishing alliance of Thomas Nelson, the world's premier Christian publisher, and Author Solutions, Inc. (ASI)—the world leader in the fastest-growing segment of publishing. Through this partnership, authors benefit from the rich publishing heritage of Thomas Nelson and the speed-to-market advantages of the ASI self-publishing model. Titles published through WestBow Press will be evaluated for sales potential and considered for publication under the Thomas Nelson imprint. For more information, or to start publishing today, visit westbowpress.com or call 866-928-1240.
###