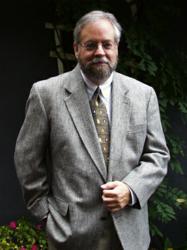 We will now have opportunities for both investors and advertisers who appreciate and who would like to be associated with this positive portrayal of American life.
Chuck Robbins, aro
Charlotte, North Carolina (PRWEB) June 01, 2011
Great American Things (http://americanthings.wordpress.com) is a blog that celebrates the good things about the United States. Since its creation in March, 2009, the blog has named more than 700 selections in 16 categories. Examples include actors (Jimmy Stewart), travel destinations (Big Sur), artists (Andy Warhol), singers (Aretha Franklin), TV shows (The West Wing), Sports (1980 Olympic Hockey Team), Food (Nathan's Famous), and much more.
The Brilliant Tim Conway was selected as "A Great American Thing" today.Conway has been successful as a comedy writer, sitcom star, and variety show host. But his greatest moments, and what earned him a selection to the select list of "Great American Things," is his eleven years as the funniest man on television as part of the Carol Burnett Show.
Created in March, 2009 by North Carolina writer Robin Chalkley, Great American Things has grown month by month as word of its positive outlook on America has spread. A record number of interested readers is visiting the blog each month, and May, 2011 finished with 83,500 visitors. That's up from the previous record of 70,231 in April, 2011. "Not only am I getting interest from around the country, but I have subscribers in Europe, Australia, and Asia," Chalkley said. "There's so much about America that's good and positive, and the appreciation of these things isn't limited to our shores."
To provide a complete experience for visitors, Great American Things is in the process of changing from a blog to a full-featured website, developing travel apps, and video. Chuck Robbins, President of Charlotte marketing communications firm aro, is providing public relations, social media and digital marketing for the conversion.
"We're excited about the phenomenal growth Great American Things has demonstrated just via word of mouth," Robbins said. "We will now have opportunities for both investors and advertisers who appreciate and who would like to be associated with this positive portrayal of American life." For more information about participating in Great American Things and its future growth, contact Robbins at (704) 839-3520 or e-mail crobbins(at)consultaro(dot)com.
###