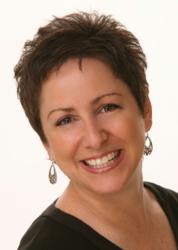 Extreme couponing has recently become much more popular, and Americans are realizing that they want to learn how they can do it too
Livingston, NJ (PRWEB) June 02, 2011
In recent months, couponing has been broadcast into people's homes nation-wide through shows such as the TLC hit Extreme Couponing. As more people ask "how do they do that?" Cindy Livesey wants Living Rich with Coupons to be the answer.
With the number of readers visiting Livingrichwithcoupons.com still growing, Cindy has found a new way to reach out to her readers, and their friends and family. She now invites readers to host their own Living Rich Couponing Workshop to teach their communities the many benefits that couponing has to offer.
"Extreme couponing has recently become much more popular, and Americans are realizing that they want to learn how they can do it too. I wanted to be able to teach people first hand how they can save thousands of dollars with couponing," says Livesey.
Living Rich With Coupons is a website that teaches its readers how to save extreme amounts of money by using coupons found online and in newspapers. While Cindy's readers frequent the site themselves, she wanted to provide a way to reach out to those who may not know how much they can save with coupons and show them first hand that anyone can save money with her help.
Living Rich Couponing Workshops cover topics including where to get coupons, organization, getting the best deals, stockpiling, and more. They are great for mom's groups, school fundraisers, PTA/PTO meetings, church groups, community programs, and also corporate employee programs and are offered throughout New Jersey and Southern Connecticut. The workshops come at no cost for non-profit groups that are interested in having Cindy come to speak.
To find more information about couponing workshops, visit Living Rich Couponing Workshops to sign up for a workshop near you.
Press Contact:
Megan Livesey
973-650-6670
megan(at)livingrichwithcoupons.com
###