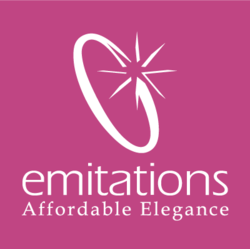 We believe that social media mediums....have allowed us interactions that have generated better sales, stronger brand awareness, and new business ideas
San Diego, CA (PRWEB) June 01, 2011
Au-co Mai, CEO and founder of the e-commerce silver jewelry retail site Emitations.com, will speak at JCK Las Vegas 2011 on the top trends in today's social media marketing. With the growing popularity of social media forcing retailers to focus on these new media marketing tools, effective strategies for these social vehicles are constantly emerging.
"Our philosophy on social media marketing is that it is 100% necessary if you want to build deep and lasting relationship with your customers We believe that social media mediums like Facebook have allowed us interactions that have generated better sales, stronger brand awareness, and new business ideas," Au-Co on social media marketing.
Get advice to turn your strategies into sales with tips from an accomplished cz jewelry retailer and social marketing expert.
Since 1998, Emitations.com has been the leader in bringing celebrity style to the everyday woman by using cubic zirconia and sterling silver. Emitations.com is a popular resource for celebrity and fashion media, with sterling silver jewelry frequently appearing on The View, The Today Show, and in magazines such as InStyle and O Magazine.
Topic: Social Media Strategies for Small Business
Date: Friday, June 3rd 2011
Time: 3:00 PM - 4:15 PM
Location: JCK Las Vegas 2011, Tradewinds EF
Speaker: Auco Mai, CEO of Emitations.com
###