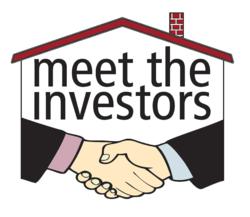 It's amazing to read as how an immigrant who landed in the United States with a total of $8 is trying to enrich low & middle income Americans by helping them buy foreclosures.
(PRWEB) June 06, 2011
"I did it, so can anyone" says [Dr. Harsimran Singh, Ph.D, "all you need is an entrepreneurial spirit and a positive attitude." Singh was born in India to a life of crushing poverty. Eating two meals a day was a cause of celebration. As a child, he went bare foot, studied his lessons under the street lights, and lived in a home with a leaky mud-roof. He migrated to the United States with only $8 in his pocket in 1973. Later he started buying distressed houses and became a pioneer to provide decent housings to thousands of homeless people living in shelters in NYC. Now he wants to create nationwide employment by making it possible for the unemployed to locate foreclosures and sell or become partners with investors at no expense to the Government. Singh is an author of 12 books, inspirational speaker, philanthropist, and highly successful investor. He is ranked #1 on an Internet search of "Rich Immigrants", and is one of the largest buyers of foreclosures on Long Island. This June alone, he is scheduled to close 29 deals on LI and has done multiple deals nationwide since 1984. Singh's ideas are practical, unique and extremely successful as evident from his personal and public service records.
"Many people want to take advantage of this opportunity, whereby they can buy foreclosures at deep discounts of 30, 40, 50%, or more." Dr. Singh says, "But they either lack the financial resources or do not have the time and expertise to find the foreclosures. Our goal is to train and connect the above two categories of the people, locators who could be unemployed to locate foreclosures and investors to invest in them. They can both thus earn anywhere from 9% to 50% returns, sometimes even higher."
At this event you will interact with industry experts as how to create employment opportunities through investments in foreclosures, or other creative ways. An estimated 300 foreclosure Investors, Brokers and prominent Politicians are expected to attend the seminar.
Dr. Singh founded Meet The Investors Corp. to stimulate the economy and create entrepreneurs. "Enriching the low and middle income people," states Dr. Singh, "is my way of paying back debt to the nation where I landed with almost nothing."
The seminar will be held for an hour starting at 9.00 AM after a breakfast from 8.00-9.00 AM on Thursday June 30, 2011 at 9 Wash Hollow Road, Upper Brookville NY 11771
RSVP: [email protected] by June 22. Please include the name, e-mail, and the media organization that will be attending. Arrive 10 minutes prior for security clearance.
Anyone who desires to be employed should not be unemployed.
Visit http://www.ForeclosuresWebsite.com to learn more.