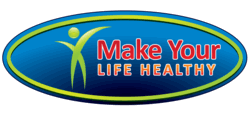 "Just by listening to our show and changing or adapting one thing each week, they will be on the way to a healthier life."
Stirnkorb said.
Cincinnati, OH (PRWEB) June 03, 2011
Working in conjunction with the Telos Digital Television Network to create a weekly medical news program, Patricia Stirnkorb, (writer, author, editor and columnist) has been syndicated for global distribution. The program, Make Your Life Healthy, features weekly topics ranging from exercise to nutrition, natural cures to wellness, supplements to spiritual health. Guests include professionals in the health and wellness field and commentaries from Patricia Stirnkorb's own "wit and wisdom."
Stirnkorb has been in the children's book publishing business since 1999 until approached by Telos to create a program specifically for them. Having been an editor for her local newspaper, The Fairfield Echo, as well as a columnist with them for six years, writing and photography has always been a part of her life. She is currently a writer for the Examiner.com and works with multiple companies and organizations creating specific marketing plans and printed materials. Additionally, Rick and Patricia traveled and did photography and writing for a number of national magazines in the 1990s. However, television and production have never been part of their experience base.
"This has been a new and exciting venture," Stirnkorb said. "Although Rick (husband) and I have had a lot of experience in photography, we had not delved into the world of videos or television production. This was something we had to learn together."
Creating educational and interesting programming has been both a challenge and a joy. It takes hours of research each week to collect, read, rewrite and compress the information into a six or seven minute segment. Each of the Make Your Life Healthy programs is comprised of six different topics centered around healthy body, mind and spirit. In the process of creating the programming, the Stirnkorb's have changed their own habits, going more organic in their foods and being more conscious of what they are eating and drinking. They have a web site at http://www.makeyourlifehealthy.com and a facebook page as well. Their web site contains information on their shows, guests and some of the information that people can review after the programs air.
"If we can help to educate America to what they are eating, drinking and then help them see that they need to get moving and exercise more, we will be doing our job," Stirnkorb said. "Just by listening to our show and changing or adapting one thing each week, they will be on the way to a healthier life."
Each week they film their program at their local public access television station, Waycross Community Media, (http://www.waycross.tv) where they began production last June. Mylina Johnson, runs one camera and Shelby Kelly, Bev Gleason and substitute camera operator, Bev Hubbard, round out the "in-studio" crew. Janice Hitt, operates the sound board while Rick takes care of the overall control board and camera direction. Patricia Stirnkorb writes the weekly program and arranges for the guests to appear, as well as questions and interview information for them. Each of them have other jobs that make the production run smoothly. After the program is filmed, Mylina Johnson and Bev Gleason edit the programs and ready them for airing on Waycross Community Media. Make Your Life Healthy is aired four times by Waycross and bi-monthly by the Bridge Media, all of which are offered on Time Warner Cable in Cincinnati.
They have also produced several "specials" including one on Breast Thermography with Dr. Norm Raymond, Natural Cures with Dr. Roger Boger, Can You Hear Me Now? With audiologist Sharon Christopherson and one on Organic Farming with a dairy farmer, a beef farmer, and a restaurant owner. Other specials include Happy, Healthy Pregnancy and The Wonderful World of Water. Future specials are planned with on-location filming in various settings. Chris Schnur helps by editing the specials.
Make Your Life Healthy is a production of [Write Words Media, LLC. In addition to the television program, Patricia also writes, edits and does creative work for number of clients.
They also have a web site featuring information they broadcast and other health tips at makeyourlifehealthy.com. Until the program is airing nationally, interested viewers can watch current shows at http://www.waycross.tv under Community Programs. These are available 24/7. For status of the Telos Digital Television Network, visit Telostv.com
For more information, please contact
Patricia Stirnkorb
Make Your Life Healthy
pat(at)writewordsmedia(dot)com
###