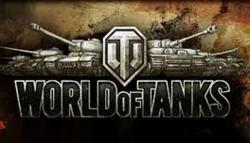 Santa Clara, CA (PRWEB) June 01, 2011
PlaySpan, a Visa company (NYSE: V) and leader in monetization solutions for digital media, online games, mobile apps and social networks, today announced that its UltimatePay global monetization engine has been selected for Wargaming.net's World of Tanks.
"PlaySpan's UltimatePay allows us to monetize World of Tanks, our first ever free-to-play online game," said Victor Kislyi CEO of Wargaming.net. "With the recent announcement of World of Tanks' availability to North American gamers, we feel we have made the decision that will serve the most users in the most markets."
UltimatePay provides over 85 global payment methods including mobile, online bank transfer, cash based, and the pre-paid Ultimate Game Card. UltimatePay enables players to quickly and easily make in-game purchases of "gold coins" that, in turn, allow the gamer to buy virtual goods such as tanks or other weapons.
"PlaySpan is the largest and most experienced provider of monetization services in the online gaming industry," said Karl Mehta, founder and CEO of PlaySpan. "By choosing PlaySpan as its payment solution provider, Wargaming.net can continue to focus on developing award-winning games, while we provide the infrastructure that enables them to accept payments from around the world."
World of Tanks is the first and only team-based massively multiplayer online (MMO) action game dedicated to armored warfare. It recently set a Guinness World Record in the category of "Most Players Online Simultaneously on One MMO Server." The record was registered on January 23rd, 2011 when the number of players on the game's Russian server totaled 91,311. Users can register to play at: http://game.worldoftanks.com/registration/ (for North America) and http://game.worldoftanks.eu/registration/ (for Europe).
Wargaming.net joins a growing list of top developers and publishers that have partnered with PlaySpan to help monetize their games.
About PlaySpan Inc.
PlaySpan, a wholly-owned subsidiary of Visa Inc. (NYSE: V), is a trusted partner in global monetization solutions for leading publishers and developers of digital media, online games, mobile apps and social networks. The company is headquartered in Silicon Valley, with offices in Ohio, Virginia, and Mumbai. PlaySpan's patent-pending in-game digital goods commerce and Monetization-as-a-Service (MaaS) platform called UltimatePay enables publishers and developers to rapidly integrate a complete, in-game or in-app immersive experience for monetizing users through virtual currency wallets, virtual goods merchandising, and subscriptions.
PlaySpan provides a global payments solution through its UltimatePay product, which enables users to make safe, convenient and friendly in-app purchases using over 85 global payment methods in 180 countries. UltimatePay includes PlaySpan's Ultimate Game Card, the #1 selling multi-game pre-paid card, available in more than 50,000 retail locations across North America and a growing list of countries worldwide.
The company has won 12 awards during past three years and was honored by 2010 OnMedia Top 100, and the AlwaysOn Global 250. PlaySpan's CEO Karl Mehta won the 2010 Ernst & Young Entrepreneur of Year Award for Northern California, and was named to Business Insider's Digital 100 for 2010.
About Wargaming.net
Wargaming.net is a strategy game development company operating since 1998. The company developed highly acclaimed Massive Assault series, including Massive Assault, Massive Assault Network, Massive Assault: Phantom Renaissance and Massive Assault Network 2. Currently Wargaming.net has finished developing "Galactic Assault", a turn-based strategy based on famous sci-fi universe by Strugatsky Brothers. Also an unannounced innovative RTS project is in development. The company's motto is "Strategic Satisfaction". Visit http://www.wargaming.net for more information.
© 2011 PlaySpan Inc., a Visa company. All rights reserved. PlaySpan is a registered trademark of PlaySpan Inc. in the U.S. and other countries. Visa is a registered trademark of Visa Inc. All other marks are property of their respective owners.
Contact:
PlaySpan
Vince Alvarez
VSC pr for PlaySpan
415-677-9125
vince(at)vscconsulting(dot)com
Wargaming.net
Mike Belton
PR-officer
e-mail: mike(at)wargaming(dot)net
###