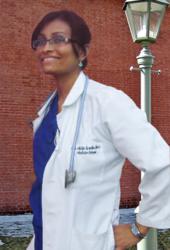 Harmony, CA (PRWEB) June 28, 2011
Since 2006 when Medscape published the first pilot study documenting improvements in memory and cognitive function (1) only two treatment facilities (in Los Angeles and Fort Lauderdale) have opened to meet the needs of millions of Americans afflicted with Alzheimer's disease. (2-4) Recent additional research has confirmed the findings of this initial pilot study. (5-12) Before Neurological Wellness Center began offering these courses, this treatment required a subcutaneous injection of the anti-inflammatory arthritis drug Enbrel (etanercept) to be administered by a physician. As a result, it has been prohibitively inconvenient and expensive for all but a few who happen to live in the vicinity of these two treatment facilities. Neurological Wellness Center is the world's first Alzheimer's treatment center to teach lay caregivers the perispinal injection technique. In a single day, Alzheimer's caregivers can learn the perispinal Enbrel injection procedure. They also have the opportunity to purchase enough Enbrel to complete the twelve-week therapeutic treatment cycle. Tragically, a plethora of legal and bureaucratic impediments render it impossible to locate an Alzheimer's treatment and training center in the United States. Fortunately the overseas location of Neurological Wellness Center enables caregivers to purchase Enbrel at prices far below the wholesale prices charged to pharmacies in the United States.
Alzheimer's disease is not a deteriorating condition where the only hope is managing the rate of decline with expensive drugs! TNF-alpha modulation therapy enables the recovery of cognitive function, reversing the impairments to memory, resulting in an improved sense of well-being and more engaging social interaction. With this newly instituted caregiver training program, under the direction of Meylin Acuna, M.D., Neurological Wellness Center emerges as the public health leader making TNF-alpha modulation therapy broadly available to all.
Meylin Acuna, M.D., Director of Neurological Wellness Center, a private medical group in Managua Nicaragua, authorized this Press Release. The following is an interview with Dr. Meylin Acuna.
Reporter: "What kind of results are you getting with this treatment program?"
Dr. Meylin Acuna: "We generally see measurable improvements within minutes after receiving the first Enbrel injection. These improvements build progressively over the 12 weeks."
Reporter: "Please describe the "improvements" you refer to."
Dr. Meylin Acuna: "We utilize several standardized tests to more precisely quantify our client's improvements pertaining to memory, mood, and cognitive function. The improvements I refer to are quite evident to family members, caregivers, and even the casual observer. Clients who previously responded to questions with one-word answers are now responding with complete sentences. Our post-treatment clients are more likely to initiate conversation. They exhibit improved posture and balance. They seem happier and are less easily agitated. One needs only to look into their eyes to notice a striking change."
Reporter: "Most medical experts who have studied Alzheimer's disease feel that the loss of memory and cognitive function is the result of a buildup of amyloid-beta plaques and tau proteins in the brain. Do these Enbrel injections rid the brain of these harmful agents?"
Dr. Meylin Acuna: "No. Amyloid plaques are an irritant that results in a cycle of inflammation. It is the body's responses that cause most of the impairments we see. Let me use an example most people are familiar with. Suppose one is exposed to a noxious vapor or odor and soon develops a headache. What happened was that inhaled molecules of a noxious chemical got into the person's blood and entered the brain, producing an irritation. Noticing a headache, this person takes an ibuprofen and within minutes the headache is gone. Did the ibuprofen remove any of these noxious chemicals from the blood or brain? No. The ibuprofen reduced the body's inflammatory response and the headache disappeared. In much the same way, Enbrel injections disrupt this escalating and self-perpetuating cycle of inflammation that is Alzheimer's disease, resulting in a rapid restoration of mental faculties.".
Reporter: "Once a client has completed the treatment phase and has begun long-term maintenance, how often will they need to receive an Enbrel injection?"
Dr. Meylin Acuna: "One of the wonderful characteristics of the drug Enbrel is that it has a half-life of up to 132 hours, meaning a single dose can be biologically active in the body for up to several weeks. A few clients will need to receive a maintenance dose as often as every 10 days, and others as infrequently as every 30 days. Most clients need to receive a maintenance dose every 12 to 21 days."
Reporter: "This Alzheimer's treatment and training program is the first in the entire world, so why did you decide to locate it here in Nicaragua?"
Dr. Meylin Acuna: "Americans and Europeans are being denied access to this treatment as if Enbrel were an unapproved, untested drug, when in fact Enbrel is the largest-selling biologic in the world. Over a half million people self-inject it weekly. Pfizer's Enbrel sales now exceed $4 billion annually. There are a myriad of legal and bureaucratic impediments to opening a treatment and training center in the United States or Europe. This is yet another example where the American healthcare system is being driven into the ditch and the American people are paying dearly for it. This to me is beyond sad. It is tragic in the extreme! We have listed the major obstacles to "repurposing" Enbrel on our website, http://ReverseAlzheimersNow.com/WhyNicaragua. Fortunately these legal bureaucratic obstacles do not exist here in Nicaragua. We find the Nicaraguan government friendly and cooperative in this regard."
Reporter: "How much does this treatment and training program cost?"
Dr. Meylin Acuna: "Normally we charge $1500, however we recently received a large grant enabling us to provide the medical office visit, testing, and caregiver training completely free for a limited time. Again, I refer you to our website for complete details. http://www.ReverseAlzheimersNow.com.
For references and the complete interview, please see attachment.
###