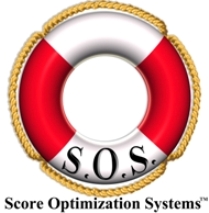 The reward for the work S.O.S. did on my behalf came last month when I refinanced my house at a competitive market rate which will save me more than $90,000 over the fifteen year life of the loan! -Cynthia, Banker
Dallas, TX (PRWEB) June 01, 2011
Consumers are finding success in obtaining home loans with the services of S&S Private Capital, Inc and their S.O.S. – Score Optimization Systems. Cynthia, a banker in Texas for many years who has requested her last name not be revealed, was able to remove past damaging mistakes from her credit file with the help of Score Optimization Systems. "Due to some serious financial set backs, my credit score had suffered over the past several years. The call I made to S.O.S. for assistance was the beginning of an exercise in repairing the damage that had assaulted my scores." stated Cynthia.
In just a couple of months after retaining the services of S&S Private capital, Cynthia was able to qualify for the mortgage loan she desired saving her thousands of dollars in interest charges based on her previous home loan. "The mortgage lending arena is primarily driven by credit reports and credit scores. A privately owned company held the mortgage on my home at a rate of interest in excess of 9%. At the time this loan was originated, I was grateful for the option, otherwise I would have been forced to sell my home. My goal from that day forward was to take the necessary steps to achieve a respectable credit score." expressed the Texas banker. "Score Optimization Systems did an excellent job counseling me on every account on my reports." Cynthia continued. "It was amazing to me the derogatory items on my report were all deleted after S.O.S. sent disputes to the creditors. This would be very difficult for the consumer without the help of a professional. The reward for the work S.O.S. did on my behalf came last month when I refinanced my house at a competitive market rate which will save me more than $90,000 over the fifteen year life of the loan! I am very relieved to have closed the chapter on less than stellar credit."
Gene Schwalen, CEO of S&S Private Capital, Inc., developed his S.O.S. - Score Optimization Systems to help individuals like Cynthia overcome past damaging mistakes and reporting errors. After personally experiencing the adverse affects of filing bankruptcy many years ago, Schwalen designed his credit report services to help consumers regain the financial freedom, security and purchasing power that is so crucial in today's financial and employment markets. "Almost all of us have witnessed credit or financial obstacles at one point in our lives. Even if you have never missed a payment in your life, credit reporting errors happen and over 75% of all credit reports contain inaccuracies. These credit reporting mistakes can cost you thousands of dollars in interest overcharges, or even worse, cost you the credit you deserve. I started my company with two objectives in mind, to help individuals, families and businesses overcome their credit adversities and educate them in how to utilize their credit as a tool, not as a means!" expressed Schwalen. "S.O.S. – Score Optimization provides is dedicated to providing the credit services our clients require. We are the life saver for all of our clients who truly want to make a great positive change in their life!
When speaking of credit reporting inaccuracies, Schwalen was right. Credit reporting inaccuracies are almost inevitable these days. In fact, the latest research performed by the U.S. PIRG proved that 79% of the credit reports surveyed contained either serious errors or other mistakes of some kind. "Based on this evidence, it is important for consumers to know exactly what their credit report says about them and to take action to establish and maintain a great credit rating." commented Schwalen.
S&S Private Capital, Inc. and its S.O.S. – Score Optimization Systems focus on credit report repair, and more importantly, credit score optimization, by executing the rights of their clients according to Consumer Laws including the Federal Fair Credit Reporting Act and Fair Debt Collection Practices Act to challenge negative items and ensure any and all information that is inaccurate, erroneous, obsolete or unverifiable is removed from the client's personal credit report. The S.O.S. consulting services educates clients on how to obtain all their home loan and financial goals while qualifying for the most competitive rates and programs allowing them to save thousands of dollars in interest overcharges each and every year. In business since 1998, the developers of Score Optimization Systems, have helped thousands of individuals, families and businesses across the country and continues to assist thousands of new clients every year in realizing the gift of a great credit rating and the value it brings.
###