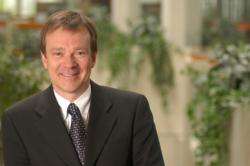 We look forward to growing a relationship that will provide added value to military and defence organizations looking for deployable maintenance training solutions.
Ottawa, Canada (PRWEB) June 01, 2011
NGRAIN®, a leading provider of interactive 3D equipment simulation solutions that maximize the effectiveness of training programs and maintenance support systems, and Cassidian, a company of EADS (European Aeronautic Defence and Space Company), announced today that Cassidian will make NGRAIN training solutions available to its customers around the world. Incorporating NGRAIN solutions into the Cassidian product portfolio will provide customers with new maintenance training capabilities. At the same time, the cooperation is a strategic next step in the relationship between both companies as they co-develop interactive training platforms for aircraft maintenance programs.
Meeting mission-critical training requirements, NGRAIN solutions support maintenance training in a variety of environments to ensure knowledge is accessible anywhere and at any time. Whether deployed for an instructor-led environment, for independent learning accessed via a learning management system, or made accessible in the field to support troops already deployed, NGRAIN Virtual Task Trainer™ (VTT™) and Virtual Task Refresher™ (VTR™) solutions deliver procedural information in a visual format that is proven to accelerate learning, increasing first-time-right performance and overall proficiency. Leveraging Cassidian's extensive expertise in developing results-driven training programs, NGRAIN's unique 3D simulation technology can also be integrated into courseware, Interactive Electronic Training Manuals (IETMs), and Learning Management Systems.
"Cassidian is a respected leader and developer of some of the world's most innovative training platforms for its customers," said Paul Lindahl, CEO, NGRAIN. "We look forward to growing a relationship that will provide added value to military and defence organizations looking for deployable maintenance training solutions."
In October 2010, NGRAIN and Cassidian partnered to develop interactive virtual training platforms for aircraft maintenance technicians. The solutions will provide the ability to practice and review critical maintenance procedures within a complete simulation of aircraft functionality – including fully realistic operational scenarios. The joint solution is a net-centric interactive virtual environment that integrates the award-winning commercial-off-the-shelf training systems from NGRAIN and Cassidian. These strategic developments will enable NGRAIN and Cassidian to provide end-to-end maintenance training and operational support for the equipment lifecycle. For more information about the joint solution, please visit http://www.ngrain.com to download the Future of Maintenance Training Journal.
About CASSIDIAN
Cassidian, an EADS company, is a worldwide leader in global security solutions and systems, providing Lead Systems Integration and value-added products and services to civil and military customers around the globe: air systems (aircraft and unmanned aerial systems), land, naval and joint systems, intelligence and surveillance, cyber security, secure communications, test systems, missiles, services and support solutions. In 2010, Cassidian – with around 28,000 employees – achieved revenues of € 5.9 billion. EADS is a global leader in aerospace, defence and related services. In 2010, the Group – comprising Airbus, Astrium, Cassidian and Eurocopter – generated revenues of € 45.8 billion and employed a workforce of more than 121,000.
About NGRAIN
Sixty-five cents of every dollar spent on a piece of equipment goes towards sustainment. NGRAIN enables organizations to dramatically reduce these costs by maximizing the effectiveness of equipment training programs and maintenance support systems with interactive 3D equipment simulations. With NGRAIN's breakthrough 3D simulation capabilities, customers have been able to accelerate the communication of knowledge by 60 percent, and improve operational efficiency by 30 percent.
NGRAIN makes 3D attainable. With NGRAIN, Subject Matter Experts can easily produce, integrate, and distribute 3D simulations, delivering unparalleled real-time 3D interactivity over the web to everyday desktop, laptop, and tablet computers. NGRAIN makes it possible for organizations to transform how they share information, making complex ideas simpler and more accessible to all.
NGRAIN delivers solutions to a host of industries worldwide, including Aerospace & Defense, Energy, and Technology. With its proven, award-winning solutions, NGRAIN has proved to be one of the most trusted names in the realm of 3D technology. NGRAIN's customer base includes all branches of the United States and Canadian militaries, Lockheed Martin, Standard Aero, CAE and other industry leaders.
For additional information, please contact:
For NGRAIN:
Cerys Goodall, Public Relations Manager, NGRAIN
(416) 407-2978
cgoodall(at)ngrain(dot)com
For Cassidian:
Claas Belling, Media Relations Manager, Cassidian
+49.8459.81-80482
claas.belling(at)cassidian(dot)com
###