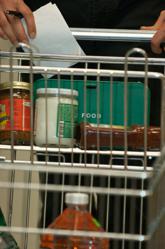 A little over half of panelists, 52%, indicated using more coupons this year than last.
(PRWEB) June 02, 2011
Everyone needs to eat, but rising food prices and lower incomes are definitely no help. According to a recent survey conducted by Persuadable Research Corporation, 85% agree that food prices are rising, while only 55% say they are spending more. So what is everyone else doing? They are clipping coupons, checking sales, and even cutting back. In fact, 17% say they are actually spending less.
People have been more careful about how they spend their money. There are television shows dedicated to extreme couponing and ads on sites like Craigslist from people who claim to be able to teach you how to coupon successfully. Indeed, couponing can be like having a part time job, collecting flyers and newspapers in search of the best deals and visiting stores on the right days to catch the best sales.
It seems that the vast majority of respondents are keeping track of prices and buying more items on sale. But over half, 57%, said they cut back on luxury items. One fifth cut back on natural and organic foods. Additionally, 34% stated that they were buying in bulk more and 54% engaged in clipping coupons from papers or print sources. Only 10% said they'd made no changes in the way they shop for groceries.
A little over half of panelists, 52%, indicated using more coupons this year than last. Coupons came from a wide variety of sources from the newspaper, 74%, to store circulars, 65%. Panelists also received coupons by mail, 61%. The Internet plays a big role in couponing too, as 60% printed coupons online and 35% actually received coupons by email.
Still, 9% claim to have never used a coupon for grocery shopping. Perhaps, they don't have the patience or the time to clip or print them or they simply have no interest. Others may be buying more specialty items that there are no coupons for. To be sure, having coupons for items that you would never buy is a wasted effort.
Benjamin Franklin coined the phrase that time is money, and if you don't have enough "benjamins," you better have time…time to clip coupons.
For more information about Online Market Research contact Persuadable Research Corporation. To get paid to take online surveys visit our panel site at Rocket Powered Surveys.
###