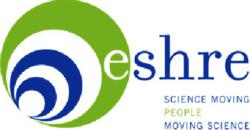 (PRWEB UK) 3 June 2011
Reproductive medicine is one of today's most exciting scientific and clinical areas. Every month brings announcements of research developments, medical 'firsts', new rulings by regulatory bodies, or ethical controversies – often sparking heated debate among practitioners in the field themselves, as well as ethicists, legislators, the media and the public. ESHRE 2011 provides the media with the opportunity to hear the latest research news and interview the experts. All sessions, including Sunday pre-congress discussions, are open to the media.

Free registration for bona fide media presenting official press credentials
Media centre with free computing, international phone & internet facilities & IT support
English, Swedish, Spanish, German, and French speaking press office staff (NB: The official conference language is English)
News briefings will be held:
09.45 hrs CEST Monday 4 July (Swedish)
11.45 hrs CEST Monday 4 July (English)
14.00 hrs CEST Monday (Fertility Europe – English)
11.45 hrs CEST Tuesday 5 July (English)
17.00 hrs CEST Tuesday 5 July (English)
09.30 hrs CEST Wednesday 6 July (English)
Here are a few of the new results to be announced at the conference:
Can brushing your teeth regularly help you to become pregnant more quickly?
New, non-invasive test for chromosome abnormalities may also shed light on genetic origins of faulty eggs
How does socioeconomic class affect early fertility loss?
Researchers investigate whether aneuploid embryos can self-correct their abnormalities between day 3 and day 5
Recurrent miscarriage: how to help women with this condition become pregnant?
Large study in Nordic countries looks at stillbirth rates after ART. How do they compare to naturally conceived children?
How does neonatal outcome from babies born after frozen embryo transfer compare to fresh embryo transfer? Can frozen embryo transfer lead to Large Offspring Syndrome? Two studies from France and Denmark throw light on this issue
Large new study helps disentangle the relationship between maternal characteristics, IVF treatment methods and singleton IVF children
How many embryos to transfer? Swedish researchers develop new method to avoid twins while maintaining high live birth rates
Can stopping smoking before pregnancy help women conceive?
20% of all pregnancies threaten to miscarry: now researchers have found a reliable way to predict which of these will miscarry, and therefore need targeted intervention, and which do not
The "vanishing twin" phenomenon: can it explain congenital abnormalities in babies born after infertility treatment?
Researchers explain the long-term impact of funding cuts for IVF in Denmark
Large study of outcomes after ICSI reveals factors that are most likely to affect chances of a live birth and risk of first trimester pregnancy loss
New association between mothers' height and IVF twinning found; could help develop personalised fertility treatment
Latest figures on the use of ART in Europe and across the world
New home ovulation test boosts chances of pregnancy
Registration
To register download the form at
1.doc
and fax or email it with a scanned copy of your press credentials to:
Hanna Hanssen
ESHRE Communications Manager
Fax: +32 (0) 2 269 56 00
Tel: +32 (0) 2 269 09 69
Email: hanna(at)eshre(dot)eu
For more information contact Hanna Hanssen or visit the ESHRE website at http://www.eshre.eu.
Registration in advance is recommended. You may register on site providing that you produce correct press credentials - an officially recognised press card and/or a commissioning letter from a recognised media organisation. Business cards are not acceptable.
Media Policy
Please note ESHRE's media policy for the conference:
http://bit.ly/m7ukU7
Venue
The conference will take place at:
Stockholmsmässan AB
125 80 Stockholm
Sweden
Accommodation
Hotel rooms can be booked on the ESHRE website at
https://b-com.mci-group.com/Registration/ESHRE2011.aspx
###