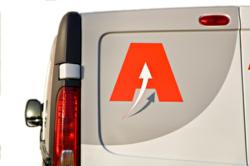 (PRWEB) June 01, 2011
Budgets remain tight for many public sector organisations and businesses. So to keep costs down, storage equipment specialist Action Storage is now offering free delivery on its entire range of lockers, shelving, pallet trucks and the 4000 other products in its range. This offer is completely transparent, with no minimum order value or hidden extra costs. Simply put, the price quoted on the website is the price customers pay, and the cost savings will help Action Storage's customers to stretch their budget that little bit further.
The offer of free delivery is expected to be a welcome boost amongst Action Storage's wide customer base, which includes schools, retailers, manufacturers, public sector organisations and businesses. If a customer has a large installation project, such as a school replacing all of its lockers, Action Storage can offer a special quotation by contacting its sales team.
Action Storage has always aimed to differentiate itself through its high service levels and the additional ways in which it helps its customers. This includes its unique design service, where it will visit a customer's premises to assess the available space before providing plans on the best storage arrangement. This design service also helps customers to ensure they are using the most appropriate type of locker or shelving system from its extensive range.
Action Storage has already added over 800 new products to its range this year. Its innovative and modern range includes its eXtreme Plastic Lockers® which are made from hardwearing polyethylene plastic and can be stacked outdoors under cover; its popular and low cost Atlas Lockers® used by many schools; and its Supershelf™ Garment Hanging or shelving systems that can be easily configured to maximise the space in any stockroom or shop floor area.
Details of Action Storage's full range of lockers, shelving and other storage products can be found on its website, where you can also order its 180 page catalogue free of charge. Any orders placed online receive a 5% discount and public sector organisations can place orders on credit with a valid purchase order.
About Action Storage
For 25 years Action Storage has supplied shelving, racking and other storage equipment using the latest materials and innovative designs. Its clients include supermarkets, warehouses, government offices, schools and anyone else requiring high quality storage systems throughout the UK and mainland Europe.
Action Storage prides itself on its high service levels, and provides a free, unique advice line for discussing your requirements and assessing the perfect storage solution.
For service enquiries contact:
Website: http://www.action-storage.co.uk
Email: sales(at)action-storage(dot)co(dot)uk
Tel UK: 0800 592215
Outside UK: +44 (0)1908 525700
Fax: +44 (0)1908 321650
Action Storage
6 Fitzhamon Court
Wolverton Mill South
Milton Keynes
Bucks
MK12 6LB
Source
http://www.freshbusinessthinking.com/news.php?NID=8233&Title=Retail+surge%3A+economists+and+retailers+comment
http://www.bloomberg.com/news/2011-05-09/u-k-retail-sales-surge-most-in-five-years-on-easter-break-royal-wedding.html
###