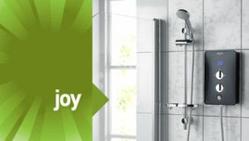 (PRWEB) June 02, 2011
Bristan is the UK's largest distributor of showers and accessories, providing the highest standards of quality to their customers. Their base of distinguished clientele is constantly growing, and Bristan is proud to announce the addition of a new range of electric showers to their ever growing selection-Thrill, Smile, Glee, Joy and Bliss.
These five stylish electric shower designs are an exciting alternative to more traditional shower heads, and offer a wider range of options to suit all tastes and budgets. It is not only their sleek design that is different, but the entire showering experience that they provide. Bristan electric shower heads share these same benefits that all electric showers enjoy, but with a few extra twists of excellence that helps the Bristan line stand out from all others.
The Bristan range of electric showers utilizes five different water and electrical entry points, allowing for a higher level of customization in both the form and function of these models. This higher level of customisation allows these electric shower models to fit more easily with pre-existing plumbing. By creating an easier fit, Bristan electric showers put a little more power back into the hands of those who want a simple shower that they can install themselves. They are designed to be easy to clean, and provide digital temperature readouts for exceptional control.
Bristan has added these electric shower solutions to their already solid base of shower designs and accessories. Their design solutions are backed with a 15 year guarantee that covers wear and tear associated with general use. These seven, jewel-themed ranges have become extremely popular and are a large part of the reason why Bristan is the largest distributer of shower designs and accessories in the UK. The designs are the perfect mixture of form, comfort, and function. They allow for a high level of customization while simultaneously providing customers with the option of not having to fret over every aspect of their shower design. By providing their customers with these unbeatable options, Bristan has been able to reach a wide market base to understand their needs.
The addition of this new range of electric showers is sure to meet the needs of even the most discerning of customers.
###