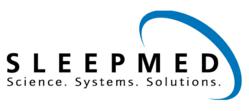 SleepMed brings to Premier a superior resume and an unmatched track record with its hospital clients....
Columbia, SC (PRWEB) June 03, 2011
Due to the increase in awareness about the importance of quality sleep to each individual's health along with the well-documented negative impact that untreated sleep disorders can have in the general population, Premier is now contracting for a sleep services option that will help hospitals initiate new services or expand and improve services already being offered.
"SleepMed is extremely excited about this new relationship" said David Lewis, Chief Executive Officer of SleepMed. "We know that Premier is dedicated to providing its membership with priority access to well-vetted, high quality products and services. With almost 20 years of experience in the rapidly expanding field of sleep medicine, SleepMed brings to Premier a superior resume and an unmatched track record with its hospital clients over those years. The expertise that SleepMed has developed will provide Premier members with access to both excellent on-site testing services as well as unique insights into the business of sleep medicine that will help each hospital properly position their total sleep program as the healthcare landscape continues to evolve."
Headquartered in Charlotte, N.C., Premier is a performance improvement alliance of more than 2,500 U.S. hospitals and 73,000-plus other healthcare sites using the power of collaboration to lead the transformation to high quality, cost-effective care. Owned by hospitals, health systems and other providers, Premier maintains the nation's most comprehensive repository of clinical, financial and outcomes information and operates a leading healthcare purchasing network. A world leader in helping deliver measurable improvements in care, Premier has worked with the Centers for Medicare & Medicaid Services and the United Kingdom's National Health Service North West to improve hospital performance. Premier also has an office in Washington.
Headquartered in Columbia, S.C., SleepMed is the nation's largest provider of sleep diagnostics, currently operating over 185 sleep laboratories across the nation. Founded in 1993, SleepMed operates 5 distinct business divisions: SleepMed – sleep diagnostic services; SleepMed Therapy Services – sleep treatment products and services for obstructive sleep apnea patients; DigiTrace – EEG diagnostic services; SleepMed CRS – clinical research support services; and SleepMed University – physician/technician education. SleepMed operates in over 30 states.
###