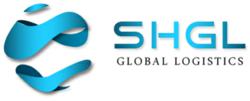 (PRWEB) June 01, 2011
As part of its global expansion, end-to-end logistics service provider (LSP) Swan & Hercules Global Logistics (SHGL) has acquired GP Logistics, Inc., a top ocean and air provider serving the Australian-New Zealand market.
"GP Logistics is a crucial link in our comprehensive, end-to-end network," says John Boultier, President and CEO of SHGL. "Through the acquisition, we are able to leverage GP's assets, web native technology and purchase order management, as well as build upon our fiercely client-focused culture. The broad footprint and mature network in North America and Australia-New Zealand that GP brings, coupled with our trucking assets and extensive freight forwarding footprint in China, puts us in a unique global position."
The acquisition also addresses visibility concerns among shippers. With a comprehensive network provided by one LSP, clients now have a better view of the care, custody and control of their products.
GP provides an ideal platform for SHGL to support the needs of both small and large shippers seeking a full range of supply chain services that reduce costs and increase clients' profit potential. The acquisition expands SHGL's base by more than 2,000 customers and 50,000 square feet in North American consolidation space, maximizing in-house customs brokerage and a strong market brand in Australia.
Sean Burke, Senior Vice President of Business Development and Marketing, adds, "We continue to see strong client interest in our industry leading value-added offerings, especially with store-ready-delivery (SRD), DC-ready-delivery (DCRD) and purchase order management programs. The addition of GP strengthens our ability to offer unprecedented supply chain efficiencies, visibility and control that has only been available to mega-shippers in the past."
About Swan & Hercules Global Logistics (SHGL)
Swan & Hercules Global Logistics (USA) LLC, offers a full range of supply chain services that reduce costs and increase profit potential. SHGL not only offers traditional ocean and airfreight services, but also a host of value-added logistics offerings including warehousing management and infrastructure, distribution management, customs brokerage and shipment consolidation. SHGL's unique value proposition is found in their ability to manage orders and consolidate origin freight in China through to store‐ready shipments delivered to customer DC's and stores in North America. They bundle and integrate comprehensive services with innovative solutions to meet each client's unique requirements. SHGL manages the supply chain process as an 'asset right' global service provider, reducing cycle time and variability while increasing reliability, visibility and control. Visit http://www.shgl.com.
Media Contact: Sean Burke, 602-388-1173
sean_burke(at)shgl(dot)com
# # #