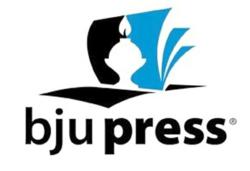 "If I were a teacher, I would want access to this site!"
Greenville, South Carolina (PRWEB) June 03, 2011
Teacher Tools Online, a new resource site from BJU Press, provides teachers with a central location where they can access materials and educational tools that will make their lives easier. These new resources are valuable for both lesson preparation and classroom use. A minimal fee per teacher per course opens up a treasury of BJU Press course art and other resources.
Ken Matesevac, a former Christian school teacher, is part of the development team for Teacher Tools Online. "If I were a teacher, I would want access to this site!" he says. He explains that there are many resources available, each with multiple classroom applications.
First, there are PDF files of the teacher's editions as well as quizzes, rubrics, and other material from the Teacher's Toolkit CDs. Since these files are accessible and printable almost anywhere, teachers do not have to carry heavy textbooks from home to school and back again.
Any course art that BJU Press created will be available at Teacher Tools Online for use on bulletin boards or other classroom materials. "Each course will have over a hundred pieces of art," says Matesevac. "Some of the high school science courses include hundreds of pieces of artwork. With access to all those images, teachers will have an easier time creating bulletin boards and handouts for class."
The editable Powerpoint presentations and editable lesson plans at Teacher Tools Online enable teachers to quickly develop a game plan for class. And instead of purchasing hard copy answer keys from BJU Press, teachers can simply download the electronic version at Teacher Tools Online. Video clips from the Distance Learning classes for each course are also available. Teachers can use these to illustrate a point, begin a discussion, or engage student interest in a topic.
Teacher Tools Online will become available on June 1, 2011, for Science (Grades 1-12) and Heritage Studies (Grade 7-12). Other courses will be added in the coming months. Visit mybjupress.com for more information and a demo video.
###