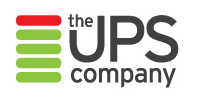 The new website has been launched ... to also boost The UPS Company's online presence, thereby strengthening our profile as a leading UK-based UPS systems manufacturer and supplier
London (PRWEB UK) 2 June 2011
The UPS Company, a manufacturer and supplier of UPS and power protection systems, has recently launched its rebranded and refreshed website. The move comes in conjunction with The UPS Company's latest product catalogue expansion, increasing its range of uninterruptible power supplies, generators, batteries, inverters, green energy solutions, as well as the forthcoming range of energy-efficient modular UPS systems.
The new website has been launched to not only showcase the recently expanded product range, but as explained by Director Ian Ward, "... to also boost The UPS Company's online presence, thereby strengthening our profile as a leading UK-based UPS systems manufacturer and supplier". The UPS Company is establishing itself at the forefront of the UPS market, and confidence remains high that the rebranding and website relaunch will serve to further enhance the company's standing within this specialist sector.
Alongside the refreshed, contemporary branding, the latest incarnation of The UPS Company's website now includes improved navigation together with number of new features - notably the streamlined online quote system whereby prospective customers can acquire customised quotes via direct enquiries or a call-back request, as well as the company blog that keeps new and existing UPS Company customers up to late with the latest business and power protection product developments. The improved navigation also provides quick access to pertinent information regarding The UPS Company's product installation, maintenance, free no-obligation site surveys and monitoring services.
In addition, the refreshed and rebranded website has simplified its product cataloguing system, providing a slick and easy-to-follow categorised portfolio of products, such as UPS systems and Generators that are manufactured, supplied, installed and maintained by The UPS Company.
The new UPS Company website can be found at http://www.theupsco.com
About The UPS Company
The UPS Company is a UK-based enterprise, providing standard and customised UPS systems, generators, batteries, inverters and green energy solutions for businesses. With a network of UK-wide engineers that includes specialist maritime engineers, and previous experience of providing customised units for military, marine and medical usage, The UPS Company are equipped to serve the vast majority of the UK market, from small businesses and SMEs through to large-scale corporations.
###