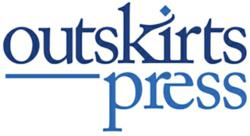 By offering these three incentives to prompt authors to start publishing now, they have a better chance to reach the summer beach reading crowd.
Denver, CO (PRWEB) June 01, 2011
Outskirts Press, the fastest growing self-publishing and book marketing company, announced today that authors who choose a Diamond, Ruby or Pearl publishing package with Outskirts Press this June will be given nearly three hundred dollars of marketing upgrades for their books, free of charge!
This exciting promotion allows authors who start publishing their books with Outskirts Press in June to:

enhance the availability of his or her book through libraries with the assignment of a LCCN
jump start the distribution of his or her book with an Espresso Book Machine edition
ride the video promotion wave with a fast and flashy book teaser video -- for use on YouTube, MySpace and other social media.
"By offering these three incentives to prompt authors to start publishing now, they have a better chance to reach the summer beach reading crowd," said Outskirts Press Director of Author Services Wendy Stetina. "The typical August vacationer is looking for new books to read. Authors who begin publishing their books in early June can still place them in front of these beach readers -- one of the better book buying audiences of the year -- with these three free marketing tools we are currently offering for a limited time."
The Library of Congress Control Number is an essential pre-publication marketing option to ensure that author's books are properly catalogued in the United States library system and that their distribution throughout that system is facilitated. The assigned and unique Library of Congress number is printed on the book's copyright page and the appropriate editions of the book are submitted by Outskirts Press after publication to the Library of Congress. One copy of the actual book goes to the Library of Congress offices in Capital Heights, Maryland, and the other is placed with their Cataloging in Publication Division in Washington, DC.
The innovative Espresso Book Machine sales channel for books was established in 2007 and has been expanding ever since the number of its point-of-sale locations, typically bookstores, libraries and coffee shops. Outskirts Press takes care of all the details to make an author's book available through these unique outlets. Retail price and royalties match the author's paperback edition.
The machine itself, billed as "The Invention of the Year" by Time magazine in 2007, is an ATM for book lovers. Customers can have in their hands, immediately and inexpensively, a perfect bound, library quality book with a full color cover.
The final free-of-charge marketing tool offered by Outskirts Press in June is the production of a professional book teaser video to launch an author's viral video promotional efforts. The teasers are approximately thirty seconds long and are the perfect way to announce the publication of an author's book on the internet by posting them on YouTube, MySpace, Google Video, MetaCafe and DailyMotion, to name just a few of the hundreds of web outlets available.
The teaser video is a professional grade .mp4 file delivered to the authors via e-mail for posting as often and as widely as possible. Besides the multitude of social media channels, the author's own Facebook and website pages are also ideal places to start book promotion with these eye catching videos that contain an image of the book cover, a photo of the author and promotional copy about the book that "teases" viewers into further inquiry or purchase.
Authors who start publishing with the Diamond, Ruby or full-color Pearl publishing services by June 15 will be given these three marketing options (each of them a $99 value) without charge if they enter the promotional code 3FREE2011 at the time of secure online payment.
Outskirts Press offers high-quality, full-service self-publishing and book marketing services for writers and professionals who are seeking a cost-effective, fast, and flexible way to publish and distribute their books worldwide while retaining 100% of their rights, 100% of their profits, and 100% of the creative control. http://www.outskirtspress.com
Outskirts Press, Inc., 10940 S. Parker Rd. - 515, Parker, Colorado 80134
http://outskirtspress.com, 1-888-OP-BOOKS
# # #