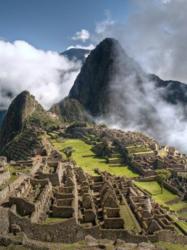 Choose Your Dream Vacation
Gardnerville, NV (PRWEB) June 02, 2011
Vacationsinsider.com have long recognized the importance of choosing the right vacation for anybody, given the short amount of time that people have off these days and the long hours that are being worked around the world. It was for this reason that Vacationinsider.com have decided to make life easier for people who are searching for the perfect vacation package and have pointed the way towards a solution to this issue.
According to the guys behind this known and trusted source of vacation ideas anybody that is attempting to make a difficult decision about a vacation at the moment should consider myvacationexperts.com to help out with useful suggestions and ideas. When someone approaches this company looking for guidance on vacation ideas all the details are taken about what the preferences are for a holiday and the team then goes to work to come up with vacation ideas that fit the mould of what the customer is looking for.
The 56 travel professionals that make up this organisation will make sure that any travel destinations that the client has in mind are completely investigated to avoid any disappointment on holiday and that customer satisftion is kept to a premium.
Vacationsinsider.com are absolutely convinced of the merits of dealing with these new kids on the block when it comes to vacation ideas and if one is hesitating in trying out the service one maybe further convinced by the fact that this service is free to the consumer and people are referred to the members best able to help in the network with no fee or charge to pay along the way.
Although people have a lot more choice when it comes to any consumer decisions these days sometimes this choice can actually become a real burden to people as one has to wade through the myriad of options before finding something suitable, not to mention having to roll the dice on whether the vacation and destination is actually going to work out and is worth taking the time off for.
Given the high quality free service that is on offer here then, there is no doubt that people will be lining up to take advantage of this new service.
###