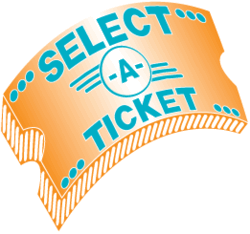 For those of us that live here, we are quite fortunate and I would not pass up the opportunity to see the MLS All Star Game. To say you were there and have that experience is something you will be talking about for the rest of your lives
Riverdale, New Jersey (PRWEB) June 02, 2011
Billed as the World's Most Popular Football Team, Manchester United has been invited back to participate in the 2011 MLS All Star Game at Red Bull Arena in Harrison, New Jersey. Taking place on July 27, the game is a rematch of last year's All Star Game in which 70,728 captivated fans saw Manchester United come away with a 5-2 victory in Houston's Reliant Stadium.
New Jersey Ticket Broker Select-A-Ticket expects demand for MLS All Star Game tickets to soar to new heights this summer as Red Bull Arena has a capacity of just 25,000 compared to the nearly 71,000 fans who attended last year's game and the arena is located just minutes outside of New York City, easily accessible by train.
The All Star Game is a unique opportunity for area soccer fans to see some of the best players in the world complete. The game differs from similar events in other sports as it brings together the most talented players from around the league for a single event and unites them against a common opponent rather than against each other. This format truly presents a rare chance for soccer fans to see the best of the MLS measure up against one of the best teams in the world. With eighteen teams in the league, another match like this is not likely to return to Red Bull Arena for many years.
"New Jersey is becoming a mecca for national sporting events because of its proximity to NYC and it's new, world-class facilities. The NCAA Men's Basketball Eastern Regional Finals was just held at the Prudential Center. The New Meadowlands Stadium will host the 2014 Super Bowl and now the MLS has awarded Red Bull Arena the MLS All Star Game. These events don't happen often and competition is fierce throughout the United States to host these events. I tip my hat to the leaders of these venues for bringing these major events to New Jersey and showcasing the venues as well as this state to the rest of the world. For those of us that live here, we are quite fortunate and I would not pass up the opportunity to see the MLS All Star Game. To say you were there and have that experience is something you will be talking about for the rest of your lives," says Tom Patania, President and CEO at Select-A-Ticket.
About SelectATicket.com
Select-A-Ticket has been in business over 32 years as an experienced, trusted, secure ticket broker. We sell tickets to Broadway, Concerts, Sports, and Family Events. Select-A-Ticket has been in the ticketing industry since 1978 and is a proud member of the National Association of Ticket Brokers (NATB).
For a complete list of available MLS All Star Game tickets, go to http://www.SelectATicket.com or call 800-735-3288. Select-A-Ticket is happy to help you find the right seats and experience any and every entertainment event in person.
###