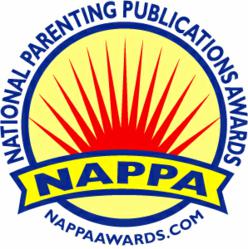 This year's Parenting Resources winners represent a fresh mix of gear, books and products designed to help moms and dads through every stage of parenthood.
Burbank, Calif. (PRWEB) June 03, 2011
Every parent needs help from time to time, whether they're trying to get a nutritious dinner on the table or rock the baby to sleep. But which products are truly helpful? The National Parenting Publications Awards (NAPPA), a division of Dominion Enterprises, has done the research for parents and bestowed Gold and Honors Awards on 50 sanity-saving resources for parents.
"This year's Parenting Resources winners represent a fresh mix of gear, books and products designed to help moms and dads through every stage of parenthood," said Carolyn Graham, NAPPA product manager. "From cool innovations in car seats and strollers, to an infant seat built like a robot, to books for nerdy dads, the 2011 NAPPA Gold and Honors winners cover it all!"
NAPPA's independent expert judges and parent testers evaluated hundreds of submissions for their innovation, safety, quality and the degree to which they make parenting easier. After weeks of stringent testing, 20 products were selected to receive the esteemed Gold Award while 30 received Honors and six were chosen as "Rising Stars."
Among the 2011 NAPPA Gold winners are:
mamaRoo Infant Seat—4moms, $199.99; 4moms.com, For Baby
What do you get when you cross a robot with a bouncy seat? You get a seat on a "coordinated motion robotic platform" designed to mimic how parents rock and comfort their babies. The seat can be hooked up to an mp3 player and the detachable fabric cover comes in six subtle color combinations.
Little Looster—Little Looster, LLC; $39.99; LittleLooster.com, For Toddlers and Preschoolers
This simple, horseshoe-shaped stool makes it easy for little potty trainers to step onto the toilet —without help—and sit in comfort. And the toilet-compatible design keeps it from getting kicked around the bathroom when adults and older kids have to go.
MeMoves—ThinkingMoves; $59.95; ThinkingMoves.com, For Big Kids
This innovative, multimedia product includes a DVD, a music CD, textured puzzle cards and a user's guide, all designed to simultaneously engage a child's visual, auditory and motor planning skills; have a calming influence; and improve mood and focus. MeMoves is accessible to people of all ages and abilities, but it's particularly helpful for children with autism, ADD/ADHD, depression and anxiety disorders.
World Without Fish—By Mark Kurlansky, illustrated by Frank Stockton; Workman Publishing, 2011; $16.95; Workman.com, For Tweens and Teens
Unlike many ecological books, this book is neither preachy nor condescending, but uses straightforward, powerful writing to pull the young reader into caring about the perilous state of our oceans and sea life. The nontraditional format, including sections in graphic-novel form, keeps this fact-filled book lively.
Geek Dad: Awesomely Geeky Projects and Activities for Dads and Kids to Share—By Ken Denmead; Gotham Books, 2010; $17; PenguinGroup.com, For Mom and Dad
Ken Denmead has turned his GeekDad blog for Wired.com into a book packed with cool activities. Projects are broken down by cost, difficulty and duration, so it's easy to decide whether to take on the cyborg jack-o-lanterns, homemade fireflies, nighttime kite flying, or light-up wallet made from duct tape.
For a complete list of all 2011 NAPPA Parenting Resources winners and more information about the competition, visit NAPPAawards.com
About NAPPA
For 20 years the National Parenting Publications Awards (NAPPA) has been the go-to resource for the best products for families. NAPPA's team of independent expert judges, along with family and child testers, select the most innovative and enduring products to be NAPPA Gold and Honors winners in two annual competitions—Children's Products and Parenting Resources. Far more than a seal of approval, a NAPPA award signifies that a product has been rigorously evaluated against stringent criteria and stands out among hundreds of other products from around the world. For more information, visit NAPPAawards.com.
About Dominion Enterprises
Dominion Enterprises is a leading marketing services company serving the automotive, enthusiast and commercial vehicle, real estate, apartment rental, and employment industries. Headquartered in Norfolk, Va., with 4,900 employees nationwide, the company provides a comprehensive suite of technology-based marketing solutions, more than 40 market-leading Web sites, and 280 magazines. For more information, visit DominionEnterprises.com.
# # #