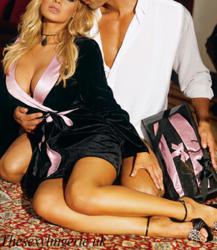 London (PRWEB) June 02, 2011
May Reports showed that sales of Thesexylingerie.co.uk almost doubled in May. It particularly pointed out that the newly launched robes assists significantly in driving sales growth. And to better the already gratifying situation, the brand has decided to initiate an unprecedented summer sale - a two-month promotion that saves customers £10 from every deal of over £45.
Lily Chen, Marketing Director of Thesexylingerie said that "Apart from the enticing prices, customers can see that our Summer Sale is sitewide – customers can freely select their preferences, colorful swimwear, lovely teddies, sexy clubwear…anyway you want."
Unlike former discounts which are only confined to a few products, the summer sale has extended to sitewide products. Any purchase over £45 will get £10 back; customers can also enjoy the other promotions at the same time.
"You can take this as a double discount. For example, many of the ALL-under-£10 lingerie already saved customers up to 75%." Lily added.
As an emerging brand name in the lingerie field, Thesexylingerie incessantly insists on the belief of "Affordable beauty". That's why customers can often see various promotional campaigns of spicy lingerie at the online lingerie store.
"Why must cheap things be inferior? Thesexylingerie is an exception and will certainly provide you with more than you've paid." Said Lily, "Victoria's Secret is amazing not for its expensiveness but the beauty it adds to women. As for Thesexylingerie, it goes the same way – glamour comes first. Our mission is to display your own beauty with our sexy lingerie, yet at much lower prices. "
Lily said beauty is not something luxurious and should be available to anyone in pursuit of superb quality of life. "The prevalence of our almighty robes, perfect for both household and vocational dressing, has demonstrated this. They are cheap, but of high quality."
While low price appears a symbol of lingerie from Thesexylingerie.co.uk, it is refined workmanship and novel design that really established its reputation. Its great strength also lies in incessant introduction of new designs. The robes launched in May serve as a good example. Multiple types of sexy lingerie also constitute its competitive edge. Different styles of corsets, babydolls, teddies, swimwears, clubwear and robes at Thesexylingerie.co.uk offer customers with a wider range of choice.
Lily indicated that the success of new robes in May is only the prelude to the heated battle of lingerie market in summer. And Thesexylingerie is now in full swing to grab the laureate of sales.
For more information, please visit http://www.thesexylingerie.co.uk.
About Thesexylingerie.co.uk
Thesexylingerie.co.uk is a leading online store that provides customers with sexy lingerie for both men and women. Aiming to offer a refreshing experience for customers around the world, Thesexylingerie.co.uk is exerting great efforts to deliver an untrammeled life free from restraints and full of passion in every possible way.
###