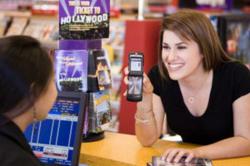 "From 4% to 17% redemption rates have been reported"
Dallas, TX (PRWEB) June 04, 2011
Let's face it. Business is competitive. How does a business owner stand out, affordably?
Owners have choices from expensive advertising such as billboards, yellow pages, mailers, radio, TV, magazines and newspapers. Affordable? For some yes. For most, no.
Do most Americans over 15 have cell phones? Has the world gone "electronic?" If the answer is "yes" to either question, then the question becomes "How does one get involved, simply, easily, affordably and most of all - profitably?"
One great way is to use a simple yet powerful new technology called Mobile Marketing.
It's simple. Business owners collect customer's cell phone numbers as they flow through the business. Numbers are captured in many ways; from simply asking them, to table tents in restaurants, to advertising a "short code" unique to the mechant in print ads, flyers, mailers, yellow page ads and all promotions.
As the cell phone list grows, the customers have "opted in" for obvious reasons; to simply save money and receive specials and coupons. Then it's a matter of designing the message and sending it out to the customer base any time more business is desired, or perhaps on a slow day of the week, such as Tuesdays.
Texas man Bob Garrett, provides this service, as well as bringing 35 years of creative business background in marketing and advertising, in order to boost the effectiveness of the message.
He manages the entire campaign, customizes each account and has even hinted at a partial "barter" idea for his modest fee, if the business offers something he might need.
For more information or campaign ideas, Garrett is more than willing to help. He points out that Mobile Marketing is already being used by the large fast food chains, who recognized that "This is the future. If we don't do it, our competition will. It's also a great way to build brand loyalty, and divert the customers away from the competition and back through our doors".
What better way than hitting customers right in their cell phones? Studies show that emails are now opened only 20-30% of the time. Most other advertising works on the 1/2% to 2% "hope" and is almost too expensive for most businesses.
Text marketing costs about the price of a stamp to reach someone, and gets opened and read a whopping 97% of the time with response rates ranging from 4% to 17%, for greater returns for the tight business budgets of today. Free 90 second video explains.
Garrett says one can attempt text marketing themselves, or contact someone who has the software, know-how and the technology to handle things for them, while business owners focus on their core business. An energy consultant by trade, he offers a whopping 50% special discount for those letting him simply shop their next electricity contract (if in a deregulated state such as Texas), which has no out of pocket cost to do.
###