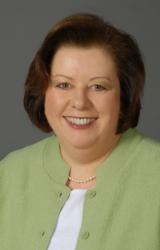 Westchester County, NY (PRWEB) June 02, 2011
Leading management consultant Andi Gray, President of Strategy Leaders, Inc., will present Peak Business Performance: Winning Strategies to Maximize Growth at Matrix Corporate Center located at 39 Old Ridgebury Road, Danbury, CT on Tuesday, June 14 from 8:00a.m. – 10:00a.m.
Gray will provide an in-depth look at winning strategies and tools that drive growth, increase profits & expand market share. Topics include growth strategies, forecasting and analysis tools, new business development and more.
Andi Gray has shared the path to profit and growth with owners of established, privately held businesses for 20 plus years. In 1995, Gray founded Strategy Leaders, Inc. focusing on the "Six Sisters" of a well run business: Sales, Finance, Marketing, Operations, Human Resources, Leadership. Gray has helped hundreds of business leaders "grow to the next level" in diverse industries including information technology, real estate, construction, manufacturing, marketing communications, military, engineering, professional services and more. Her numerous leadership positions have entailed both field-based and corporate management positions at Xerox, American Express and Contel.
Registration and networking will begin at 8:00a.m. followed by the program. A continental breakfast will be served. There is no fee for the program but registration is required. Please R.S.V.P. to Brianna Nelson at 631-979-2777 or email bnelson(at)matrixrealtygroup(dot)com
For more information about Strategy Leaders, Inc., please visit http://www.strategyleaders.com.
About Strategy Leaders, Inc.: Founded in 1995, Strategy Leaders, Inc., is a management consulting firm headquartered in Chappaqua, New York, which specializes in helping entrepreneurial firms to grow their business. Partnering with clients from a variety of industries, Strategy Leaders customizes their approach to fit each individual company's needs. Strategy Leaders has a proven track record in developing short and long-term business strategies that drive revenue growth and expand market share, increase profitability stability and predictability, and lead to peace of mind for the business owner.
About Matrix Corporate Center: Matrix Corporate Center, located in Danbury, Connecticut, is owned and operated by Matrix Realty Group LLC of Smithtown, NY. The unique corporate center encompasses 1.2 million square feet and is surrounded by 100 acres of wooded property but remains easily accessible to all major highways and means of transportation. Matrix offers amenities including, but not limited to, full-service and carry-out dining; banquet and catering service; conference facility with state-of-the-art A/V and teleconferencing; and a fitness center with outdoor jogging/walking trail. Tours of the facility are available upon request.
###