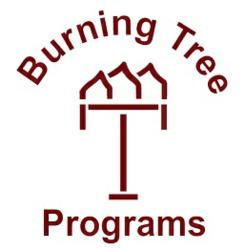 I can't wait to see all the familiar faces, the happy families, all of whom are now free from addiction destroying their lives
(PRWEB) June 06, 2011
Burning Tree, a licensed long term drug and alcohol treatment center specializing in a proven relapse prevention curriculum, announces its 9th annual alumni reunion, to take place at the Burning Tree Ranch facility located in Kaufman, TX, on July 2nd, 2011 beginning at 2:00 PM.
"This is the time of year we all look forward to, Texas summer weather, BBQ, fireworks and most of all reunification with the many whose lives have been impacted by our program," states Curt Maddon, CEO, "I can't wait to see all the familiar faces, the happy families, all of whom are now free from addiction destroying their lives."
The occasion will be a BBQ cookout on the beautiful grounds of the Recovery Ranch, complete with fun, fellowship and, of course, fireworks! Conversely, it gives the current program participants, staff and counselors the opportunity to see the results of the hard work done by all involved.
Burning Tree has two long term drug and alcohol rehabilitation treatment facilities located near Dallas and Austin, Texas, and are licensed by the Texas Department of State Health Services. Further information on substance abuse treatment go to http://www.BurningTree.com . You can contact the admissions department at (866) 287-2877. If you are an alumni and wanting to attend please contact us directly for more details. Please also view official flyer attached tot his press release.
###