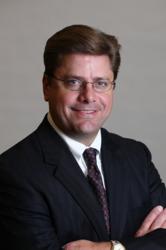 CSM envisions expanding the retail, office and service opportunities available to consumers in the trade area.
Minneapolis (PRWEB) June 02, 2011
CSM Eagan, L.L.C., an affiliate of Minneapolis based CSM Corporation, announced today that it has closed on the acquisition of the 51.15 acre Lockheed Martin property, located at 3333 Pilot Knob Road, in Eagan, Minnesota. Lockheed Martin will continue to occupy the 623,000 square foot facility under a lease agreement with CSM until the transition of its operations in March 2013.
Redevelopment plans for the property are underway and CSM is evaluating a variety of uses and configurations for the end users that have expressed an interest in the project. CSM envisions a large scale mixed-use redevelopment for the site, which could include: retail, office, restaurant, entertainment, service, public gathering space and other uses. A formal application to the City of Eagan is expected later this year once site planning and engineering studies are more complete and following further discussions with city staff.
Tom Palmquist, Vice President of Commercial Development for CSM states, "CSM has enjoyed working closely with Lockheed Martin on the acquisition of this facility. Going forward, we will collaborate with the City of Eagan and our tenants to create an exceptional mixed-use redevelopment of this property in the City's key Central Commons area."
CSM envisions expanding the retail, office and service opportunities available to consumers in the trade area. Special attention will be given to incorporating sustainable site design initiatives, high quality building aesthetics, and integration of transportation and pedestrian linkages.
"We are excited about creating a project that responds to the community's desire for an active, high quality of life and diversified amenities by creating a unique sense of place at this key commercial intersection," said Palmquist. The redevelopment is expected to dramatically increase the tax base generated from the property, while not requiring financial incentives from the city.
About CSM Corporation
CSM Corporation, founded in 1976, is headquartered in Minneapolis. CSM Corporation engages in the acquisition, development, leasing, management, and ownership of quality real estate assets. The company's extensive portfolio includes 10 million square feet of retail and industrial space, multi-family residential communities and hotel properties across the continental United States. For more information, visit http://www.csmcorp.net.
###