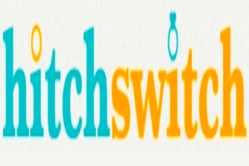 Trust me on this, you can go about changing your name one of two ways: the stressed out frazzled way, or the hitchswitch way - sane and organized! - Allison S. New York, NY
New York, NY (PRWEB) June 06, 2011
Hitchswitch http://www.hitchswitch.com has recently introduced its revolutionary name changing service for newlyweds. Did you know that it takes the average newlywed 30 hours of pain staking research to complete the necessary forms one needs to change their name? Many newlyweds get so frustrated with this arduous process they simply give up. Not changing your name, can lead to many problems newlyweds do not ponder until it is too late - such as when they travel, when they give birth to a child, or purchase a home.
So, what is one to do, if they want to change their name after they wed, but have no idea where to begin? Each day more and more newlyweds have been going to hitchswitch to have the experts guide them through the intricacies of this difficult process.
Hitchswitch was founded in 2010 by Josh Gelb and Jake Wolff while they were law school classmates at Fordham University. A non-lawyer who was recently married approached Mr. Gelb and Mr. Wolff and asked them if they knew how to legally change a name. They successfully assisted her, and since then, have guided hundreds of other newlyweds (via word of mouth referral) through the process. Upon graduation they saw that there was a pressing need in the market, so they incorporated and developed a website to bring their service to newlyweds in need!
"We are a full service one stop shop for newlyweds who want to change their name," said hitchswitch co-founder Josh Gelb. "We have designed our website to make a client's name-change as easy as possible. All one has to do, is go to hitchswitch, enter their information, and within 3 to 5 business days we will mail the client their own personalized name-change packet."
For $39.99, the team at hitchswitch will assemble, process, and mail a fully customized name change packet to any provided U.S. address. When the client receives the forms all that is left for them to do is sign where hitchswitch has indicated, enter their Social Security number and drop the prepared forms, along with the pre-paid, and pre-labeled envelopes into the nearest mailbox. (In rare instances, an in person visit to a local government office may be required. However, upon arrival, all necessary forms will be signed and ready).
"We consider each client a member of our own family," said hitchswitch co-founder Jake Wolff. "What we have seen is that most people put so much time and effort into planning their dream wedding, once the big day is over the first act of their married life (changing their name) is stressful and frustrating. We created hitchswitch to eliminate such difficulties from the lives of our clients."
At hitchswitch, Mr. Gelb and Mr. Wolff seek to change the newlywed world one name at a time. If their early success is any indication, they certainly will.
###