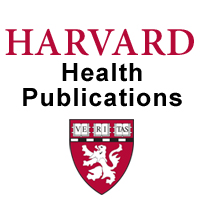 Boston, MA (PRWEB) June 03, 2011
About 10% to 17% of men will develop major depression at some point in their lives. Yet many men are reluctant to convey their feelings and seek help when they are in despair.
In men, depression often masquerades as some other problem—such as drinking too much, becoming argumentative, or even doing a lot of overtime at work. As a result, the problem may go undiagnosed—and untreated.
The June 2011 issue of The Harvard Mental Health Letter examines how depression may manifest in men, how it is diagnosed, and what treatment options exist.
Complicating matters further, patterns of symptoms in men are different from those in women. Both men and women have low mood when depressed. But women are more likely to gain weight when depressed; men are more likely to lose weight. Women become more anxious when depressed; men become more obsessive and compulsive. Women feel less energetic; men become agitated.
Dr. Michael Miller, editor in chief of the Harvard Mental Health Letter, notes that treatment is the same for both sexes—talking with a clinician about problems and taking antidepressants for symptoms. With time, many men should find relief.
Read the full-length article: "Recognizing depression in men"
Also in this issue:

Generalized anxiety disorder
The psychology of risk perception
Premenstrual symptoms may trigger bipolar disorder relapse
Nicotine patch may ease agitation in patients with schizophrenia
The Harvard Mental Health Letter is available from Harvard Health Publications, the publishing division of Harvard Medical School, for $59 per year. Subscribe at http://www.health.harvard.edu/mental or by calling 877-649-9457 (toll-free).
Media: Contact Raquel Schott at Raquel_Schott(at)hms.harvard(dot)edu for a complimentary copy of the newsletter, or to receive our press releases directly.
###