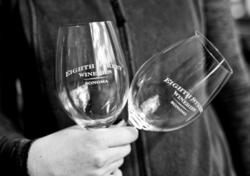 (PRWEB) June 08, 2011
Think wine country is comprised entirely of sprawling estates and elaborate châteaux? Think again. The heart of winemaking lies in a place far less glamorous and much more engaging—the cellar. This summer, the winemakers of Eighth Street Wineries in Sonoma invite the public directly into their warehouse workspace to taste fine artisan wares.
On August 6th, 2011, from 11 a.m. to 4 p.m., the nine neighboring wineries will unite to for a semiannual Open House. New releases, library wines, barrel tastings, and bargains will be offered alongside gourmet food pairings.
Wine and food extravaganzas occur often in wine country, but are rarely hosted by such a committed group of winemakers--and never for such a bargain. The advance ticket price of $30 per person ($20 for wine club members, $35 at the door) includes tastings, pairings, and a souvenir wine glass. Guests park once and simply walk from winery to winery.
Eighth Street Wineries is an informal collective comprised of [winery/winemaker]:

Anaba Wines /Jennifer Marion
Enkidu Wines / Phil Staehle
MacRostie Winery and Vineyards / Steve MacRostie
Parmelee-Hill Wines and Vineyards** / Steve Hill
Stone Edge Farms** / Jeff Baker
Talisman Wines** / Scott Rich
Three Sticks Winery** / DonVan Staaveren
Tin Barn Vineyards / Michael Lancaster
Ty Caton Vineyards / Ty Caton
**No public tasting room typically in operation.
Clearly, the buzz surrounding this innovative group is catching: the Eighth Street Wineries Open House event in February 2011 drew over 700 guests. To provide an optimal experience for guests, Eighth Street Wineries has limited this summer's ticket sales. Therefore, event goers are encouraged to purchase tickets in advance at http://eighthstreetwineries0806.eventbrite.com/.
More information is available at http://www.eighthstreetwineries.com.
###