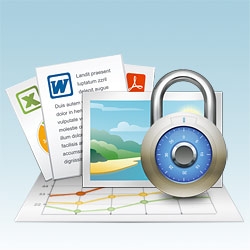 With these new features introduced we are meeting our users' requests to have more control over the information their team members and partners can see.
Riga, Latviz (PRWEB) June 05, 2011
Ascensio System SIA, the developer of IT solutions for corporate use, announces the availability of a new highly demanded feature set for the collaborative tool TeamLab: an array of options on access rights management in the Projects and Documents modules.
According to a regular product survey, where TeamLab users are asked to prioritize what new functionality they need, the possibility to restrict rights in a certain project has turned out to be an absolute winner. Once again proving that it is completely customer-oriented, TeamLab now offers portal holders and members to create private projects and documents with the option to handle access rights at their own discretion.
The feature update in the Project module allows users, who have set their projects as private, to acquire additional privileges: not only to keep the projects available only for the invited participants, but also to set the visibility level and adjust access rights for each particular section namely milestones, tasks, files and discussions.
As document processing and flow control form an integral part of project management, the introduced access rights system also covers the Documents module. From now on users get a possibility to allocate permissions to the documents they created to a separate team member or a group selecting from three modes: full access, deny access and read only. Portal administrators are now entitled to control access settings in shared documents as well.
Dmitrijs Orlovs, Sales Director, says: "With these new features introduced we are meeting our users' requests to have more control over the information their team members and partners can see. Currently this function set is free, but starting from August 2011 we are planning to shift to a freemium model with the access rights management options ceasing to be unpaid. We are adopting exactly this pricing model as it enables us to stay loyal to our customers leaving all the previously launched options and 90% of the coming functions free. At the same time it will provide sufficient funding for our future enhancements."
About TeamLab
TeamLab is a corporate platform for document and project management that integrates a number of online tools helping employees to organize business tasks, exchange news, manage corporate documents and communicate in real time. TeamLab is offered in 3 solutions: a cloud-based SaaS application, an open-source software and an image for Amazon EC2 service (TeamLab AMI). For more information refer to http://www.teamlab.com
###