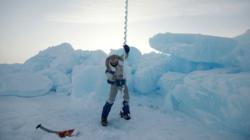 Until the natural world and its processes, systems and resources can be given an economic value, then there is no realistic possibility of halting the systematic deterioration of the natural environment.
London, UK (PRWEB UK) 3 June 2011
The ecosystem services provided by the Arctic sea ice urgently need to be given an economic value, urged polar explorer Pen Hadow today, on the eve of World Environment Day.
World Environment Day 2011 (5 June) is themed on forests and the services they provide to the globe. Pen Hadow, polar explorer and founder of environmental sponsorship organisation Geo Mission, said: "We are now starting to quantify and price the services our forests provide to the world, and can therefore begin to trade their benefits in the market. But the economic services provided by the now fast-disappearing Arctic sea ice are still entirely unquantified."
"We're starting to understand the role of the sea ice in providing, for example, a 'reflective heat shield' for the planet, yet the unexpectedly rapid pace of its summertime ice melt means this natural ecosystem service may be irreversibly reduced or lost before its full function and value is responsibly assessed."
The National Ecosystem Assessment (NEA) released on Wednesday valued the country's parks, lakes, forests and wildlife at billions of pounds of economic benefit to the UK economy.
However, Pen Hadow says the country needs to look further afield too: "Changes in the Arctic are likely to have impacts throughout the northern hemisphere. The Arctic, for example, plays a vital role in influencing powerful ocean currents which strongly influence the UK's current climate. This ocean circulation system may also be absorbing and transporting CO2 from the atmosphere, thereby acting as a natural carbon sink like our forests – a possibility investigated last month during the Catlin Arctic Survey research expedition."
"Until the natural world and its processes, systems and resources can be given an economic value, and we can thereby integrate the costs of these natural services into the national and global economic systems, then there is no realistic possibility of halting the systematic deterioration of the natural environment. Corporately sponsored environmental research, such as the Catlin Arctic Survey, is playing its part in getting us closer to evaluating Arctic ecosystem services."
# # #