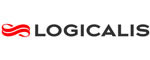 Today's cloud offerings can give many customers a value-priced tool with which to meet their recovery point and recovery time objectives.
Farmington Hills, MI (PRWEB) June 06, 2011
For companies that believe [business continuity/disaster recovery (BC/DR) planning means there's no way around adding redundant physical servers to the back room, it may be time to reassess that BC/DR strategy. The idea that disaster recovery can be sold as a service managed in the cloud is not new, but according to Logicalis (http://www.us.logicalis.com), an international provider of integrated information and communications technology (ICT) solutions and services, it's quickly gaining traction among savvy CIOs and IT managers.
"Disaster recovery in the cloud is not the answer for every business in every situation," explains Joe Long, director of business continuity and storage solutions for Logicalis. "But today's cloud offerings can give many customers a value-priced tool with which to meet their recovery point and recovery time objectives."
So how can CIOs and IT managers determine if their company's data is a candidate for a DR-in-the-cloud solution? Long says the key is to have a qualified, independent third-party conduct a business impact assessment to determine if the business' recovery point objective (RPO) and recovery time objective (RTO) requirements can be supported by DR in the cloud before any decisions are made. If it turns out that the company is a candidate for DR in the cloud, there are several good reasons to move forward with a full-scale evaluation of the advantages.
Five Reasons to Move BC/DR to the Cloud
1. Cost: Imagine for a moment that DR in the cloud is similar to the way consumers work with their residential electric companies. The customer pays a small monthly fee for connecting his or her home to the utility, and then pays for actual power usage. If no electricity is used, the small monthly fee remains; if the customer turns on a pool pump and a refrigerator and lights, costs are added incrementally as that customer uses increasingly more power. That's a vastly different model than the way outsourced DR services have traditionally been handled, where clients pay a fee commensurate with the amount of service that might be needed, in the event of a disaster, whether or not they ever use it. Which sounds more cost effective?
2. Flexibility: A great analogy here is to compare traditional outsourced DR services to a residential cell phone provider. To upgrade a cell phone or change a coverage model, the customer often has to sign up for another two years or more on a new service contract. But expanding BC/DR service levels through the cloud gives clients the freedom to reserve more or less space in a shared "container" system without dramatically impacting cost, without having to renegotiate service level agreements (SLAs), and without adding new multi-year commitments. If the client is doing DR in their own data center, or outsourcing to a third party who has reserved dedicated systems for the client's use only, the cost can be astronomical by comparison. In the cloud, with a shared container model, clients simply reserve the space they need available and make changes as their business needs dictate, usually at a very minimal cost, if any, for those changes.
3. Security: Today's servers are designed for multitenancy use and can support different customers based on a variety of security settings, including advanced encryption methodologies to ensure the security of data in transit as well as at rest. As a result, data stored in the cloud is widely considered to be equally secure to information stored in a redundant local data center.
4. Design: Clients with their own in-house data centers can design their BC/DR plan and redesign it to meet changing needs, and they can conduct tests at random. Often, however, with traditional outsourced DR providers, the ability to customize RPOs, RTOs, and to conduct multiple tests throughout the year is sharply curtailed according to the parameters of the client's SLA. But typical DR-in-the-cloud solutions offer users an unrivaled combination of price-performance and custom design options.
5. Managed Recovery: CIOs should ask themselves if their DR strategy gives them a "SWAT team" of IT professionals who can jump into action to kick-start a failover when disaster strikes. This is yet another reason to consider DR in the cloud. Cloud providers are accustomed to running and managing their own systems, and when they are in crisis mode, they are often able to conduct the initial restore on the customer's behalf, getting the client up and running that much faster.
To learn about Logicalis' disaster recovery readiness assessment, click here: http://www.us.logicalis.com/knowledge-share/briefcase-offerings/disaster-recovery-readiness.aspx
Twitter: Follow us to keep up-to-date with @Logicalis.
About Logicalis
Logicalis is an international provider of integrated information and communications technology (ICT) solutions and services founded on a superior breadth of knowledge and expertise in communications & collaboration; data center; and professional and managed services.
Logicalis Group employs over 1,900 people worldwide, including highly trained service specialists who design, specify, deploy and manage complex ICT infrastructures to meet the needs of over 5,000 corporate and public sector customers. To achieve this, Logicalis maintains strong partnerships with technology leaders such as Cisco, HP, IBM and Microsoft.
The Logicalis Group has annualized revenues of $1 billion, from operations in the UK, US, Germany, South America and Asia Pacific, and is fast establishing itself as one of the leading IT and Communications solution integrators, specializing in the areas of advanced technologies and services.
The Logicalis Group is a division of Datatec Limited, listed on the Johannesburg and London AIM Stock Exchanges, with revenues in excess of $4 billion.
For more information, visit http://www.us.logicalis.com.
###