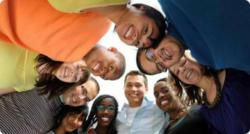 Different cultures...
Gardnerville, NV (PRWEB) June 06, 2011
Culturesinsider.com have long been synonymous with some of the most up to date research on different cultures around the world and what makes different societies stand from one another, but the guys behind this site have gone to a different tact recently, and focused research efforts on common attitude constructs that make up the fabric of society and culture. These are effectively common traits that are found throughout different cultures of the world that are universal across borders and oceans.
Cultureinsider.com first of all, provides the reader with a definition of "attitude" before looking at how it manifests in different cultures. Attitude is effectively the perception that an individual has towards the world that will determine whatever experience of the world that person has. It's essentially a way of looking at things that will make up the reality that this person experiences.
Throughout different types of culture globally there are essentially 3 different types of attitudes that are common across all cultures.
The first type of "attitude" in society is made up of the spectators who generally want to avoid risks and play it safe in society. "Critics" and "naysayers" make up the second strata of people in society and these types of people tend to be negative about everything and never have anything good to say. "Players with a positive attitude" are the third type of person that exists in society and this type group of people come to the table with a positive attitude to taking risks and to life in general.
Given the fact the most sites out there are focusing on the differences in cultures around the world all the time, the new research findings from http://www.culturesinsider.com offer a unique slant on popular theory by showing people that there is a common fabric that runs throughout different cultures that shows people have a lot in common.
# # #