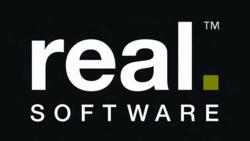 "Without Real Studio, I would have had to effectively write my application three times. At the very least, it's three times faster than any other development environment for cross-platform development."
Austin, Texas (PRWEB) June 06, 2011
Real Software (http://www.realsoftware.com), creator of cross-platform software development tools, today announced that Movie Draft, a top Mac App Store application, was created using Real Studio. Hobbyist developer Mark O'Neill created the application in his spare time to help screenwriters streamline the development of their scripts in a way that complemented the natural creative writing process.
The Movie Draft application (http://www.moviedraft.com) was accepted to the Mac App Store on March 15, 2011, and has since been prominently ranked in "New and Noteworthy" and "What's Hot" features. Since the application launched, Movie Draft has experienced healthy sales on the Mac App Store, allowing Mark to see a return on his investment already. Because of Real Studio's cross-platform capabilities, Mark did not have to develop the application for Windows and Linux, saving an estimated 18 months of programming. He is now able to focus on further building his Movie Draft application business.
The Background
It all started when Mark O'Neill, Director of software firm iikon Limited, wanted to write a screenplay. Mark assumed there was software available made specifically to aid writers developing screenplays, but to his surprise, they were all basically just word processors. The applications only helped writers format their script once complete and lacked the features that would assist screenwriters during the actual writing process. Being a video editor, Mark was used to working in a non-linear environment and immediately knew there had to be a better way. He set out to develop a screenwriting application that complemented the creative process and allowed writers to work in a non-linear fashion, enabling them to drag and drop various portions of their script to speed the writing and editing process along.
The Solution
Having previously worked with Delphi and Visual Studio programming tools, Mark was searching for a cross-platform development tool and determined that Real Studio (http://www.realsoftware.com/realstudio/) had all the features he was looking for.

Cross-platform: Real Studio supports Windows, Mac and Linux with almost no extra effort. Unlike other cross-platform development tools, Real Studio creates a proper user interface for each platform using native controls. Real Studio helps programmers create the best user interface with automatic guidelines for spacing controls, default control sizes, even special menu items that can automatically move to different locations based on the operating system.
Support: Real Studio offers a plethora of training resources for programmers just starting out and the active user community is extraordinarily helpful.
Integration: Real Studio integrates with many web technologies and popular databases, including Postgres, MySQL, Oracle, Microsoft SQL Server (Windows only) and ODBC.
Rapid application development: Real Studio is a rapid application development environment that gives programmers the power to write, test and ship software four times faster than C++ or Java.
Interface toolset: Real Studio allows for implementation of dynamic, on-the-fly menus and interface elements, which can change based on database queries, image formats, and conditional checks.
Security: Real Studio compiles code into secure machine code, eliminating the security concern inherent with Java's byte code.
Supporting Quotes – Mark O'Neill, Movie Draft Developer

"Being able to compile across the three major platforms from one code base is like finding gold dust.
"Without Real Studio, I would have had to effectively write my application three times. At the very least, it's three times faster than any other development environment for cross-platform development."
"Aside from the cross-platform from one code-base, the biggest advantage is the community. I've never seen such a helpful and giving community of users. As a novice you often feel intimidated in forums and groups, but the community of users on the NUG (and now the forums) is simply irreplaceable."
About Movie Draft
Movie Draft is a screenwriting app that allows you to write your screenplay or script in a non-linear fashion. Unlike a word processor or other writing apps, you don't have to write from beginning to end, you can write in any order you like and drag scenes around as you see fit. For more information, visit http://www.moviedraft.com.
About Real Studio: Real Studio, formerly Realbasic, is a full-featured cross-platform software development tool suited to creating a wide range of applications, from utilities to enterprise-class applications. Real Studio Personal Edition for Windows, Linux or Mac OS X is priced at $99 and is geared for hobbyists and students. Real Studio Professional Edition, required for cross-platform (Mac OS X, Windows and Linux) compilation, is $299. Real Studio Enterprise Edition, made for full-time developers, is priced at $995, and offers the ability to develop and deploy on Mac OS X, Windows, Linux, and the web. Real Studio Web Edition is now available and priced at $599. For more information or to download Real Studio today, visit Real Software at http://www.realsoftware.com/download.
About Real Software: Real Software provides Real Studio, a cross-platform desktop, console and web development tool. Real Software was founded in 1996 and is based in Austin, Texas. For more information visit http://www.realsoftware.com or call 866.825.2114.
# # #