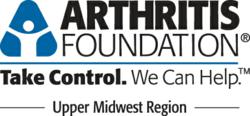 Austin, MN (PRWEB) June 03, 2011
The Arthritis Foundation Upper Midwest Region (AFUMR) is searching for volunteers interested in leading its Arthritis Foundation Exercise Program in their communities. The AFUMR will offer an exercise training program to certify program leaders:
Thursday, June 16
8:30 a.m. - 4:30 p.m.
Mower County Senior Center
400 3rd Ave. NE
Austin, MN 55912
The Arthritis Foundation Exercise Program is a fun-filled, low impact course that helps most people with arthritis increase their joint flexibility and find relief from arthritis pain and stiffness. Developed by experts, the Arthritis Foundation Exercise Program features gentle, joint-safe movements and can be adapted for various fitness levels.
The Arthritis Foundation Exercise Program is part of the Arthritis Foundation Life Improvement Series programs that were developed to help the 50 million people living with arthritis take control of their disease.
Space is limited and advanced registration is required. There is no fee to become an Arthritis Foundation Exercise Program leader. For more information or to register call the Arthritis Foundation Upper Midwest Region at 800-333-1380 or e-mail mramsey(at)arthritis(dot)org.
About Arthritis
Arthritis is a term used to describe more than 100 different conditions that affect joints, as well as other parts of the body. Arthritis is one of the most prevalent chronic health problems and the nation's leading cause of disability. An estimated 50 million adults in the United States reported being told by a doctor that they have some form of arthritis, including rheumatoid arthritis, gout, lupus and fibromyalgia.
About the Arthritis Foundation
The Arthritis Foundation is the only national, nonprofit health organization helping people living with arthritis by leading efforts to prevent, control and cure arthritis and related diseases – the nation's number one cause of disability.
The mission of the Arthritis Foundation is to improve lives through leadership in the prevention, control and cure of arthritis and related diseases. Our website is http://www.arthritis.org/chapters/minnesota.
# # #