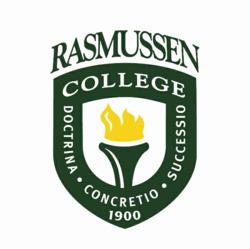 Besides the unfortunate increase in unemployment, of further concern are two areas indicative of non-growth in the future—temporary hiring was down and the average workweek hours remained constant
Minneapolis, MN (PRWEB) June 03, 2011
The May Bureau of Labor Statistics Employment Situation Report told an unwelcome, but anticipated story today—the unemployment rate is again on the rise as it went from 9.0 to 9.1 percent.
Despite several strong months of job growth average more than 200,000 new jobs every month, the growth for jobs in the private sector was limited to 83,000 new jobs. Meanwhile, 29,000 state and local government jobs were lost as well, according to the employment report.
According to Tamryn Hennessy, National Director of Career Development at Rasmussen College, today's job news was even grimmer than expected, especially as we look to the future of job growth.
"Besides the unfortunate increase in unemployment, of further concern are two areas indicative of non-growth in the future—temporary hiring was down and the average workweek hours remained constant," Hennessy said. "Temporary hiring is a good predictor of future permanent hiring, and it is typically a good sign when the workweek is lengthened, as it means that new hires may become necessary."
Another area that took a turn, according to Hennessy, was employment by education level. Although the trend has been that unemployment has been decreasing for people with some college or an associate's degree, unemployment for this group actually increased from 7.5 to 8.0 percent while the unemployment rate remained at 4.5 percent for those with a bachelor's degree or higher.
Although much of the news was negative there was good news for people in accounting, technology , and healthcare fields. According to the report, accounting and bookkeeping added 17,800 jobs, computer systems design added 8,200 jobs, and healthcare added 27,200 jobs.
For additional information about Rasmussen College, visit http://www.Rasmussen.edu. To read this press release in its entirety and others like it, please visit http://www.rasmussen.edu/press-release/2011-06-03/may-employment-report/.
ABOUT RASMUSSEN COLLEGE:
Founded in 1900, Rasmussen College is a premier provider of educational experiences, dedicated to the growth and development of its students, employees, and the communities it serves. Accredited by the Higher Learning Commission, Rasmussen College offers Bachelor's and Associate's degrees in fields with the greatest occupation opportunities to more than 15,000 students both online and through its network of 21 campuses. By partnering with leading universities, Rasmussen offers opportunities to students beyond the Bachelor's level. The Rasmussen Partner Network gives students the opportunity to earn Master's and Doctoral degrees completely online, at their own convenience, from prominent universities around the country. To learn more about Rasmussen College, please visit Rasmussen.edu.
###