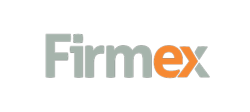 Cash is cheap and stock prices are high, which makes acquisitions easier for strategic buyers.
Toronto, Ontario (PRWEB) June 06, 2011
Firmex, a leading virtual data room provider, announced that a surge of pre-deal data room activity in 2011 is likely to result in M&A deals later this year. Data room mandates are often the first step in a typical M&A transaction that takes five to six months to close, making the number of new data room mandates a strong leading indicator for future M&A deals. The study was published as an article in Financier Worldwide, and compiled data room usage from over 200 M&A mid-market advisory firms based primarily within North America. For insight on the key market forces driving expectations for future M&A deals, the article included perspectives on M&A market trends from executives at leading advisory firms.
The results show a 43 percent increase in activity by M&A advisory firms over the last 24 months, with the average number of new mandates per firm growing from 0.7 to 1.0 per month, which is annualised as an additional four new mandates per year for each firm. Activity in 2011 is off to a strong start, following a steady upward trend of an increasing number of new mandates through 2010.
Firmex CEO, Joel Lessem says "Optimism is returning to the market, and financial advisory firms across the globe are using Firmex data rooms for managing the M&A deals of their clients. Our study is based on a comprehensive data sample, as a majority of the firms involved are long time clients of Firmex on an unlimited use subscription that run all of their mandates within data rooms."
A participant in the study, Zane N. Markowitz, senior managing director & partner of The McLean Group's market intelligence and buy-side search division, is not surprised by the increasing number of mandates over the past few months. "Cash is cheap and stock prices are high, which makes acquisitions easier for strategic buyers. The increasing confidence we're seeing in the M&A market today hasn't reached what it was before the 2008 financial crisis, but we're headed in the right direction," he says. "Coming out of past recessions I've noticed that very large firms look for bargain acquisition opportunities, and they are motivated to close deals at the depressed valuations before prices rise."
To download a copy of the article "Middle Market M&A: Data Room Usage Indicates Uptick In Activity" visit:
http://www.firmex.com/images/uploads/docs/Firmex-Data-rooms-for-MA.pdf
For information about Firmex solutions for M&A transactions, please see:
http://www.firmex.com/solutions/mergers-and-acquisitions/
About Firmex
Firmex is a leading solution provider for sharing large volumes of highly confidential documents for commercial and financial transactions, litigation, and compliance. Thousands of the world's top corporations rely on Firmex virtual data rooms to exchange critical information through millions of documents every year. More information about Firmex can be found at http://www.Firmex.com
About Financier Worldwide
Financier Worldwide is a leading publisher of news and analysis on the global corporate finance market place. With leading products such as the monthly print publication, Financier Worldwide Magazine, the organisation has become recognised as a leading source of intelligence to the corporate dealmaking community.
Financier Worldwide's print, online and digital products reach a sophisticated and influential group of corporate and financial professionals responsible for doing the deals that move markets and shape the corporate economy.
Financier Worldwide tracks the latest trends in Mergers and Acquisitions, Private Equity and Venture Capital, Bankruptcy and Corporate Restructuring, Banking and Finance, and Capital Markets. For further information on available products and services can be found at http://www.financierworldwide.com
Media contact:
Fraser Schad, Firmex Inc.
+1 416 840 4241
###