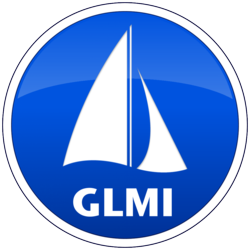 Battle Creek, Michigan (PRWEB) June 07, 2011
GLMI Partners with Three Michigan-based Home Healthcare Groups to Manage Patients through Software Solutions
Great Lakes Microsystems Inc. (GLMI), a home healthcare software and IT hosting company, today released a case study to share best practices from three Michigan-based home healthcare providers that are using technology to manage their complex businesses.
The case study focuses on the use of specialized home healthcare software and private cloud hosting that is allowing providers to focus more on optimum patient care, rather than building and running their own IT systems.
The featured home healthcare providers vary in their organizational structure, but they share common challenges. They include Lifespan, Inc. -- a large independent home healthcare subsidiary of a hospital group, Hillsdale Community Home Care -- a rural hospital-based company, and Beacon Home Care -- a private family owned practice managed by nursing professionals.
"We've worked closely with these home healthcare providers, and they all do a great job of keeping people healthy in their homes. We thank them for sharing their stories on keeping up with rules, regulation and rapid changes in their industry, said Art Homer of GLMI.
Located in Battle Creek, Michigan, GLMI created a specialized home healthcare software, called Ubiquity, that is utilized by providers around the United States. Ubiquity is a comprehensive system for updating regulation requirements, managing electronic medical records, billing insurance groups (Medicare Medicaid), and scheduling teams to treat patients at home.
GLMI also provides the industry with managed hosting services in a private cloud, consulting for homecare operation processes, on-demand remote customer support and a 24/7 support portal with training movies.
About GLMI
Founded in 1982 and based in Battle Creek, Michigan, Great Lakes Microsystems, Inc. (GLMI) provides comprehensive agency management solutions to assist organizations in the successful delivery of home health and hospice services. With a commitment to customer service and a dedicated focus on the needs of home health and hospice agencies. GLMI offers complete agency management software and services implementation, comprehensive training and outstanding technical support for certified home health and hospice agencies. GLMI has maintained a solid reputation for customer-driven innovation, and users enjoy cost-effective responses for quality documentation, regulatory changes, and cost/productivity management.
GLMI shares other information about technology and industry change through its blog.
# # #