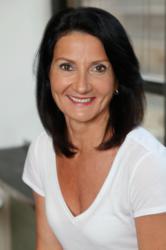 As Chief Talent Officer, Laura Agostini will join the Executive Leadership Team and lead our strategy to attract, develop and retain the talent of the future
New York, NY (PRWEB) June 06, 2011
JWT Worldwide Chairman and CEO Bob Jeffrey announced today the appointment of Laura Agostini as chief talent officer. In this new role, Agostini, 52, will be responsible for overseeing talent management and human resources across JWT globally. She reports to Jeffrey.
"We believe that the best ideas for a modern world will come from the interaction of diverse international and technological skills, experiences and cultures," stated Jeffrey. "As chief talent officer, Laura Agostini will join the Executive Leadership Team and lead our strategy to attract, develop and retain the talent of the future."
Agostini joins JWT from MEC, where she was chief talent officer, responsible for recruitment, growth and training of MEC talent across the network and all competencies. She also was tasked with evaluating and supporting staff career development at MEC. Additionally, Agostini worked closely with Business Development and Marketing Communication teams. Agostini was a member of the North American Management Team and the Global Talent Team.
Prior to joining MEC, Agostini was chief talent officer at Publicis Modem, the global digital arm of Publicis, where she was responsible for HR, PR and Communications. Previously, Agostini worked for Digitas Europe, where she was managing director of the London office.
Agostini is a member of AWNY and the 4A's Human Resources Committee. She also is a member of Diversity Best Practices, which meets regularly to share best practices and new information in a supportive and inclusive environment.
Prior to joining Digitas in 2000, Agostini spent 13 years in strategic management consulting with Gemini Consulting (now part of Cap Gemini Ernst & Young). She specialized in financial services, post-merger integration and restructuring, human resource strategy, and management development and training. Agostini also spent a number of years in publishing and corporate banking in New York City.
Agostini holds a Bachelor of Science with honors in marketing and finance from New York University and an M.B.A. with honors from IMD in Lausanne, Switzerland.
About JWT
JWT is the world's best-known marketing communications brand. Headquartered in New York, JWT is a true global network with more than 200 offices in over 90 countries employing nearly 10,000 marketing professionals.
JWT consistently ranks among the top agency networks in the world and continues its dominant presence in the industry by staying on the leading edge—from producing the first-ever TV commercial in 1939 to developing award-winning branded content for brands such as Freixenet, Ford and HSBC.
JWT's pioneering spirit enables the agency to forge deep relationships with clients including Bayer, Bloomberg, Cadbury, Diageo, DTC, Ford, HSBC, Johnson & Johnson, Kellogg's, Kimberly-Clark, Kraft, Microsoft, Nestlé, Nokia, Rolex, Royal Caribbean, Schick, Shell, Unilever, Vodafone and many others. JWT's parent company is WPP (NASDAQ: WPPGY).
###