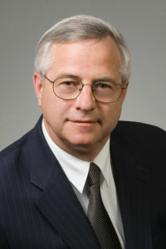 Harrisburg, PA (PRWEB) June 03, 2011
Keystone is pleased to announce that Dennis Felty, president of Keystone Human Services, has been selected to receive the Gunnar Dybwad Humanitarian Service Award at the 2011 Annual Conference of the American Association on Intellectual and Developmental Disabilities in Saint Paul, Minnesota. This award honors individuals who have significantly promoted human welfare and social reform.
The Gunnar Dybwad Humanitarian Service Award is not presented each year. It is reserved until a suitable candidate is identified. Dennis Felty has led Keystone Human Services to become an internationally recognized leader in human services, providing services throughout Pennsylvania, Connecticut, Delaware and Maryland, as well as Moldova and Moscow and Beslan in Russia. Keystone Human Services provides a myriad of services and community-based supports for individuals with intellectual disabilities and autism, and those experiencing mental illness. KHS also provides a variety of therapy and educational services for young children and families in the United States and internationally.
Dennis's leadership of the organization, as well as his personal mission to be a change agent, has significantly affected the way individuals are treated not only within the human services environment but also within their communities, the public and media, and their world. Dennis is also a fine art photographer, and he uses his avocation to bridge cultural and service boundaries and open lines of communication with those in services and those who seek to serve. His images have been a catalyst behind his personal mission and a compelling force behind the organization's vision.
Dr. Gunnar Dybwad was an early and prominent advocate for people with intellectual disabilities and other developmental disabilities. Dr. Dybwad was an authority on intellectual disabilities, autism, cerebral palsy and other disabilities. He was a professor of human development at Brandeis University and the founding director of the Starr Center for Mental Retardation at Brandeis' Heller School.
In a 1997 book on the disability rights movement, Fred Pelka wrote that Dr. Dybwad "is credited with being one of the first in the world to frame mental disability as an issue of civil rights, rather than as a medical or social work problem."
Past recipients of the Dybwad Humanitarian Service Award include:
Stephen Greenspan, Ph.D., 2008
Ruth A. Luckasson, J.D., 2006
Ofra Bikel, Marie Deans, Margaret E. Edds, Eric M. Freedman, Judge Martha A. Gear, Joseph M. Giarratano, Rogert T. Hall, Kay Reed Mirick, Barry A. Weinsten, Gerald T. Zerkin, 2004
David B. Schwartz, Ph.D., 2003
Elsie D. Helsel, Ph.D., 2002
Celia S. Fienstein, 2001
Deborah M. Spitalnick, Ph.D., 2000
K. Charles Lakin, Ph.D., 1999
Gunnar Dybwad, J.D., 1997
Dennis Felty will be receiving this award at Plenary III session of the Annual Conference on June 8, 2011.
For more information about the conference and the award, visit the website American Association on Intellectual and Developmental Disabilities.
# # #